Microsoft defence leaves dynamic content vulnerable
Microsoft's latest defence against denial-of-service attacks will help static Web sites but not dynamic ones.
Microsoft's latest defence against denial-of-service attacks will help static Web sites but not dynamic ones.

Arlene Martin
Microsoft's has confirmed it is working with partner Akamai to use web-cacheing of content on global, distributed servers as a defence against denial of services attacks.

Download this free guide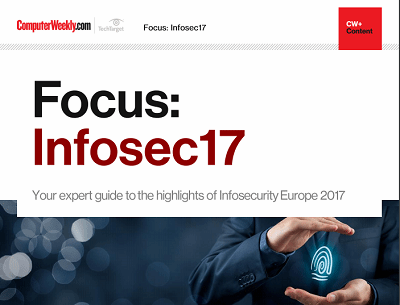 From forensic cyber to encryption: InfoSec17
Security technologist Bruce Schneier's insights and warnings around the regulation of IoT security and forensic cyber psychologist Mary Aiken's comments around the tensions between encryption and state security were the top highlights of the keynote presentations at Infosecurity Europe 2017 in London.
By submitting your personal information, you agree that TechTarget and its partners may contact you regarding relevant content, products and special offers.
You also agree that your personal information may be transferred and processed in the United States, and that you have read and agree to the Terms of Use and the Privacy Policy.
Akamai will store Microsoft web pages on its 8,000 servers across the world, to maintain access to the pages in the event of a denial of service attack on the main Microsoft Web sites.
Should a denial-of-service attack succeed in disabling the main Microsoft Web sites, Web browsers will still be able to download the Microsoft pages from Akamai's 8,000 servers.
Ian King, general manager for northern Europe at Akamai, said the service would benefit companies looking to protect static web content. However, it could not maintain access to pages that were frequently updated by a Web site, such as those containing database-driven financial information.
King said, "As long as we can get access to the originating server and offload content onto our networks, we will be able to go on delivering content. However, if a primary or origin server delivering dynamic content is attacked, we cannot create something out of nothing."
Microsoft's confirmation that it is working with Akamai to ensure the availability of its Web pages, has led to a surge in Akamai's share price.
However, web-cacheing was developed as a technology to speed up downloads around the world and was not intended as a defence against hackers.
King added, "Our service does not make websites utterly impenetrable, but it provides a higher level of capability than you would otherwise have. There are a number of precautions that can be taken to avoid a denial-of-service attack. Akamai can play a key part, but does not offer the entire defence solution."