Moving to the cloud 'could increase energy costs'
Deploying cloud technology could increase organisations' overall energy costs rather than reduce them, according to experts.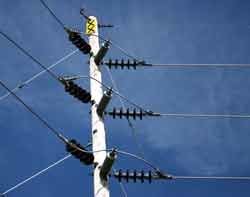 Deploying cloud technology could increase organisations' overall energy costs rather than reduce them, according to experts.
Rhonda Ascierto, an analyst at Ovum, says a move to the cloud often results in companies using more energy rather than less.
"There is a danger that by moving some applications to the cloud, companies think they are reducing energy consumption as fewer servers are used, but I would advocate caution against this idea," she said. "Often such a move increases energy consumption, as the server is rarely decommissioned and is often used for something else without the power being switched off to achieve the savings."

Download this free guide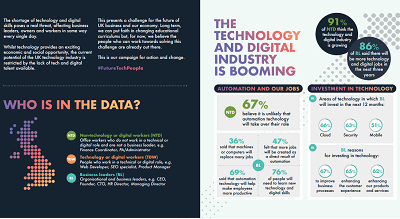 Infographic: Future-proofing UK technology
The current potential of the UK technology industry is restricted by the lack of tech and digital talent available. Read through this challenge for the future of UK business and our economy.
By submitting your personal information, you agree that TechTarget and its partners may contact you regarding relevant content, products and special offers.
You also agree that your personal information may be transferred and processed in the United States, and that you have read and agree to the Terms of Use and the Privacy Policy.
Ascierto adds that moving entire datacentres to the cloud could also result in an overall increase in energy consumption, as businesses may use more services than they did previously. It is also unclear to what degree capacity is left unfilled to provide customers with maximum potential scale - which could result in less energy-efficient datacentres than those run in-house.
To overcome these challenges, IT decision-makers need to create a business case around datacentre measurement to drive the message up to the very top of the business, says Ascierto.
"Disparate IT systems and a lack of information sharing among different site teams have fuelled the attitude that data efficiency measurement is too difficult and expensive to implement. This means a massive opportunity is being missed to reduce the vast resources that datacentres swallow up," she said.
But according to a report from Ovum, using the Power Usage Effectiveness (PUE) metric alone is not an adequate measurement strategy and will not lead to significant cost savings and resource efficiencies.
Instead, organisations should be implementing PUE in addition to several new metrics released by The Green Grid, the IT efficiency body. These include Water Usage Effectiveness (WUE), Carbon Usage Effectiveness (CUE) and several data productivity proxies, as well as the new Data Centre Maturity Model, a blueprint for efficiency and sustainability measurement for datacentres.
---
E-Handbook

E-Handbook

E-Handbook
Read more on IT efficiency and sustainability