The government's £830m plan to provide high-speed broadband access in rural areas through the BDUK pilot projects may be on the rocks following a letter to communications minister Ed Vaizey from network operators.
The letter, sent on Monday and seen by Computer Weekly, was signed by executives from Fujitsu, Virgin Media, TalkTalk, Geo and Vtesse Networks.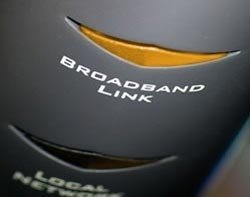 The companies may boycott the BDUK pilot projects unless BT revises its proposed prices and terms and conditions for access to its poles and ducts. These conditions made it "unviable" for the signatories to compete with BT, the letter says.
The operators are calling for Vaizey to intervene to save the BDUK process. "We are unanimous in the belief that the BDUK competitive procurement process will lack a credible alternative to BT, should BT fail to make substantial revisions to PIA [physical infrastructure access] product pricing," said the letter.
Not acting would endanger the government's stated ambition to have Europe's best network by 2015, says the letter.
It also claims the prices BT proposed to charge for access were four to five times higher than their underlying costs.
The BT prices were so high it was more cost-effective to duplicate BT's pole and duct network, say the operators. "This is clearly a highly unattractive situation for UK plc and an untenable prospect both commercially and environmentally," said the letter.
A separate letter, seen by Computer Weekly, which was also signed by Sky, was sent to BT CEO Ian Livingston today. This second letter stated: "The draft reference offer from Openreach is far from fair or reasonable and the pricing does not appear to be cost-orientated."
It set out in detail the difference between Openreach charges and "efficient market prices", which were compiled by Fujitsu Telecommunications and agreed by the signatories.
The letter asked Livingston to get Openreach to revise its prices urgently to ensure BDUK could receive competitive bids for its pilot projects, due on 28 April.
"We remain absolutely committed to working constructively with Openreach to address the material process and contractual issues that the reference offer [terms and conditions] presents," it said.
"We are unanimous in the belief that PIA will be a commercial and policy failure if Openreach does not revise its prices. Moreover, we are united in the view that the product is unfit to proceed into commercial use."
Computer Weekly has asked BT for comment, and will update this story accordingly.
UPDATE: 5 April 2011 - BT has provided the following response:
In response to the letter to CEO Livingston, BT said it is "a shame that some of the companies involved seem keener to spend more time talking about this process than actually working on it."
BT added, "The fact is our proposed prices for duct access compare very well with European averages, while our plans for pole access have been held up due to others delaying our trials. Once those trials are underway we will be in a far better position to understand the costs involved and so we would encourage these companies to start trialling with us as soon as possible."
Email Alerts
Register now to receive ComputerWeekly.com IT-related news, guides and more, delivered to your inbox.
By submitting your personal information, you agree to receive emails regarding relevant products and special offers from TechTarget and its partners. You also agree that your personal information may be transferred and processed in the United States, and that you have read and agree to the
Terms of Use
and the
Privacy Policy
.