Windows Phone 7 will take second place behind Android by 2015, says IDC
Microsoft's Windows Phone 7 OS is set to surge to second place in the OS market behind Google's Android by 2015, according to a research firm.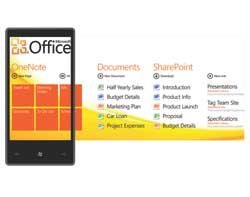 Microsoft's Windows Phone 7 operating system (OS) is set to surge to second place in the OS market behind Google's Android by 2015, according to a research firm.

Download this free guide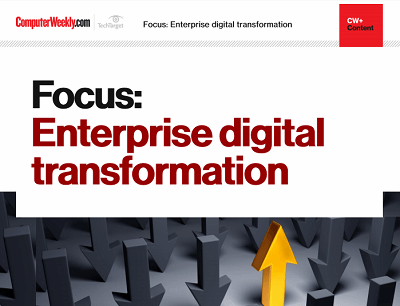 Are you digital to the transformation?
Digital transformation - the buzzword that we can't get away from. Enterprises need to accelerate their digital transformation journeys to avoid being left behind in an increasingly digital world. It's not an easy feat, but one that can be costly to get wrong. Join us as Computer Weekly takes a look at how businesses can stay on track through collaboration, innovation, and listening to user needs.
By submitting your personal information, you agree that TechTarget and its partners may contact you regarding relevant content, products and special offers.
You also agree that your personal information may be transferred and processed in the United States, and that you have read and agree to the Terms of Use and the Privacy Policy.
The latest report by International Data Corporation (IDC) shows the smartphone market will grow 49.2% in 2011, with Android taking over as the leading smartphone platform. The firm predicts Windows Phone 7 will race to second place behind Android by 2015, boosted by its recent partnership announcement with Nokia.
IDC figures show Nokia's Symbian will lose 65% share of the smartphone operating system market by 2015. In comparison, Windows Phone 7 and Windows Mobile will increase its share by 67% in the next four years.
Ramon Llamas, senior research analyst at IDC, said: "Up until the launch of Windows Phone 7 last year, Microsoft has steadily lost market share while other operating systems have brought forth new and appealing experiences. The alliance brings together Nokia's hardware capabilities and Windows Phone's differentiated platform," said Llamas.
"By 2015, IDC expects Windows Phone to be the number two OS worldwide behind Android," he added.
Nokia expects the transition to Windows Phone to take about two years, which could erode its currently strong brand identity worldwide, damage its Symbian product quality and cause loss of market share.
---
Computer Weekly says...
The figures suggest a displacement of market share from Nokia's Symbian to Microsoft's Windows Phone over the four-year period with Microsoft's smartphone OS platform only growing 2% by 2015. Does this represent a successful gain of market share for Microsoft's Windows Phone 7 or simply a helping hand from Nokia's Symbian?
---
Worldwide Smartphone Operating System 2011 and 2015 Market Share and 2011-2015 compound annual growth rate (CAGR)
| Operating system | 2011 market share | 2015 market share | 2011-2015 CAGR |
| --- | --- | --- | --- |
| Android | 39.50% | 45.40% | 23.80% |
| Blackberry | 14.90% | 13.70% | 17.10% |
| iOS | 15.70% | 15.30% | 18.80% |
| Symbian | 20.90% | 0.20% | -65.00% |
| Windows Phone 7/Windows Mobile | 5.50% | 20.90% | 67.10% |
| Others | 3.50% | 4.60% | 28.00% |
Source: IDC Worldwide Quarterly Mobile Phone Tracker, 29 March 2011
Read more on Operating systems software