2e2 buys Morse for £69.8m
IT services provider 2e2 has picked up the assets of rival integrator Morse in a deal values at £69.8m, or 51p per share.
Morse's directors unanimously...
IT services provider 2e2 has picked up the assets of rival integrator Morse in a deal values at £69.8m, or 51p per share.
Morse's directors unanimously recommended the deal to the firm's shareholders this morning.
In a statement issued today, 2e2 said it viewed the acquisition as a chance to create an "experienced UK and European IT services provider" that stood to benefit from greater scale and market visibility.

Download this free guide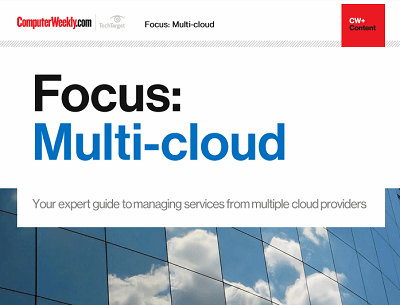 Mixing and matching your cloud options
Many IT leaders are increasingly coming round to the idea that sourcing services from one or more providers might be the best way to go. From a cost and resiliency perspective, some workloads might work better in one cloud over another. Or a certain provider might boast some functionality that suits a particular process the enterprise is looking to implement, but falls short in other areas, prompting the company to adopt a mix-and-match procurement strategy. Join us as Computer Weekly takes a closer look at the multi-cloud approach and what providers are doing to capitalise on the trend.
By submitting your personal information, you agree that TechTarget and its partners may contact you regarding relevant content, products and special offers.
You also agree that your personal information may be transferred and processed in the United States, and that you have read and agree to the Terms of Use and the Privacy Policy.
The combined sales and EBITDA (earnings before interest, taxes, depreciation and amortisation) of 2e2 and Morse for the year ended 31 December 2009 were £414m and £40m respectively.
"There is an excellent fit between the two companies and the acquisition consolidates 2e2's position as one of the UK's leading vendor-independent IT services providers," said 2e2 non-executive chairman Eric Priestley.
Describing Morse as "neither proactive nor visionary", analysts at IDC today said in a research note: "A new management team streamlined Morse and transformed it financially, but [it] has no compelling long-term vision: it is a company trading water, waiting to be taken over and given new direction and drive. This is what 2e2 can provide.
"The acquisition brings scale and new capabilities (particularly in SAP and technology consulting) to 2e2, two things it needs to win larger projects and to specialise more deeply in key vertical markets such as financial services and the public sector," said IDC. "2e2 has a stronghold in the public sector in the UK, Morse's largest vertical market is financial services."
However, the analysts also warned that the integration process could be challenging, suggesting 2e2's services-focused vision could clash with Morse's box-shifting culture, although they added that in the long-term it should succeed.
"There is some serious integration work required here and it is not clear to me what the result will look like and how it will play to the market," agreed Anthony Miller of TechMarketViews.
"The combination of infrastructure services and application services is a difficult enough play for large-scale IT services firms - indeed it was nearly ruinous for Morse. And the space in the market for mid-sized generalist IT services players is becoming tighter and tighter," he said.
A version of this story originally appeared on Microscope.
Read more on IT outsourcing