Accenture hits back at British Gas IT claims
IT services firm Accenture has hit back at claims...
IT services firm Accenture has hit back at claims by British Gas that the energy supplier's billing system was responsible for poor levels of customer service.

Download this free guide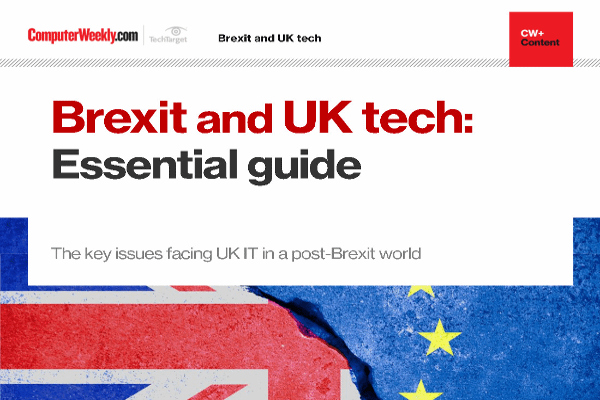 How to lead your organisation through Brexit
Find your way in the post-Brexit world and establish priorities in the face of uncertainty
By submitting your personal information, you agree that TechTarget and its partners may contact you regarding relevant content, products and special offers.
You also agree that your personal information may be transferred and processed in the United States, and that you have read and agree to the Terms of Use and the Privacy Policy.
Accenture claims that issues in the British Gas billing platform were caused by the energy firm's "lack of business readiness" to manage the workflow related to the platform.
The supplier was responding to a Computer Weekly interview with British Gas CIO, Dave Bickerton.
Accenture said the system delivered a year earlier "met all contractual requirements", the design had been signed off by British Gas parent Centrica, and extensive testing had taken place prior to the roll out.
British Gas tasked Accenture with implementing the SAP-based billing system, dubbed Project Jupiter. The energy supplier took the scheme back in-house in 2006.
Some 1.3 million clients were migrated onto the system after its roll-out in August 2005, and by end of March 2006 more than 4.5 million customers were added to it, according to Accenture. Performance was "better than anticipated" then, it said.
"Well before that time, even before the first migration in December 2005, Centrica decided to undertake the remaining work on the implementation itself, and to take the maintenance of the system back in-house. Accenture did not have day-to-day involvement with the system from March 2006 onwards," an Accenture spokesman said.
"Centrica itself admits that it didn't become concerned about the level of exceptions experienced until the second half of 2006, months after it took sole responsibility for the billing system," he added.
According to British Gas, in-sourcing was essential to tackling the problems detected in the system, which prompted the defection of hundreds of thousands of customers.
"It is Accenture's position that these problems were caused by Centrica's lack of business readiness to manage the workflow associated with a new billing system, the various business decisions it then took that affected the system's performance, and how it chose to implement the system, including how it undertook the migration of the remaining accounts," said the Accenture spokesman.
"We are confident, based on the facts of the situation, that Centrica's claim is without merit. That is why Accenture continues to vigorously defend the High Court proceedings which Centrica commenced," he said.
Meanwhile, British Gas believes that it is "one step closer to holding Accenture to account" for the negative impact the problems caused to its customer base.
Read more on IT outsourcing