Women are a $13bn missed opportunity for mobile industry, says Cherie Blair
Women could make up two-thirds of new mobile phone owners in the next decade, but mobile network operators are passing up this $13bn market, according to...
This Article Covers
RELATED TOPICS
Women could make up two-thirds of new mobile phone owners in the next decade, but mobile network operators are passing up this $13bn market, according to research published at the Mobile World Congress.

Download this free guide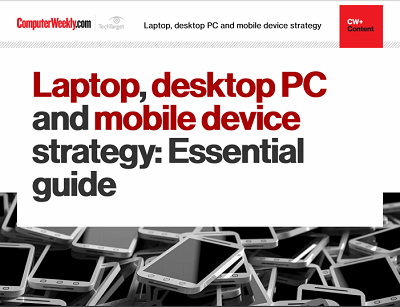 The great debate - to PC or not to PC
IT leaders have greater choice in end-user devices than ever before. The age of PC-only users is over and we have entered the multiple device era. In this guide, you can find best practice, analysis of the latest trends, and expert advice on formulating enterprise strategy in laptops, desktop PCs and mobile devices.
By submitting your personal information, you agree that TechTarget and its partners may contact you regarding relevant content, products and special offers.
You also agree that your personal information may be transferred and processed in the United States, and that you have read and agree to the Terms of Use and the Privacy Policy.
Industry association GSMA and the Cherie Blair Foundation for Women said in a report that women, especially those in low- and middle-income countries, are 21% less likely than men to own their own mobile phones. Closing this gender gap would bring mobiles to 300 million more women, the report said.
The report showed that women account for 750 million of the 1.25 billion adults in low- and middle-income countries who have mobile phone coverage, but do not have a handset.
"If operators bring mobile phone penetration among women on a par with penetration among men, they would collectively earn $13bn in additional revenues each year," the report said.
Commenting on the report, Cherie Blair, wife of former UK prime minister Tony Blair, said, "Every woman, wherever she lives, needs a mobile phone."
She said the report showed that owning their own phones made women feel safer, find jobs, start businesses, access banks, learn about market prices and benefit socially and economically.
The report, Women & Mobile: A Global Opportunity, was the first detailed study of the relationship between the two, especially in low and middle-income countries such as Kenya and India, and highlighted the barriers facing women's adoption of mobile technologies. It also showed that extending mobile phone ownership to more women would advance social and economic goals.
The mobile phone was an effective productivity and development tool which creates education, health, employment, banking and business opportunities, the report said.
GSMA CEO Rob Conway said the mobile phone held "significant potential" in connecting most of the developing world and in improving the lot of families at the bottom of the economic pyramid.
Other key findings showed that:
• Regionally, the incremental annual revenue opportunity for operators ranged from $740m in Latin America to $4bn in East Asia
• Women in rural areas and lower income brackets stood to benefit most
• 93% of women felt safer because of their mobile phone
• 85% of women felt more independent because of their mobile phone
• 41% of women had increased their income and professional opportunities once they own a phone
Previous research by management consultancy Deloitte showed that a 10% increase in mobile phone penetration rates led to a 1.2% increase in GDP in developing countries.
The report called on the mobile industry, development community and policy makers to work together to do more to get women connected.
Read more on Mobile hardware