News
Stay informed about the latest enterprise technology news and product updates.
Constant change puts the pressure on CIOs
A recent study by Forrester Consulting, carried out for consulting and services firm Dimension Data has confirmed what many CIOs know - the unholy trilogy of cost management, constant change and increased system diversity is a fact of life.
This Article Covers
RELATED TOPICS
There was a time when users had to use the computer provided by the IT department. Hardware was standardised in an attempt to manage the Total Cost of Ownership and so that the technical environment could be more easily managed and maintained. But then the unexpected happened. The quality and performance of hardware and infrastructure at employees' homes overtook the capability of the business. By the late 1990s, consumer Internet connections were getting to be at least as fast as those in the office and today computer hardware has become commodotised, fast and inexpensive.

Download this free guide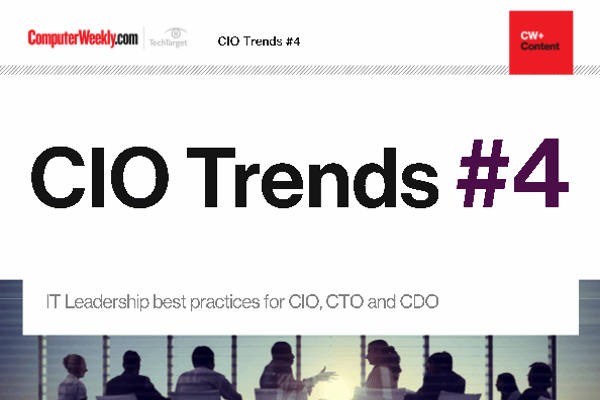 Stay on top of your game
Read about the latest trends and priorities of IT leaders: how to prepare for GDPR, make use of blockchain, transfer lessons from other sectors and become a hybrid IT and digital leader.
By submitting your personal information, you agree that TechTarget and its partners may contact you regarding relevant content, products and special offers.
You also agree that your personal information may be transferred and processed in the United States, and that you have read and agree to the Terms of Use and the Privacy Policy.
An international study conducted in August 2011 by Forrester Consulting has found that the pressures on CIOs to do more with less in a diversifying environment are mounting. Of the 546 organisations that were surveyed, over 40% said they were supporting employee owned smartphones, tablets, netbooks and laptops with 84% planning to extend that support over the next two years. That capacity to support more diversity is pushing businesses towards virtualisation in order to ensure that applications can run as intended on a greater variety of platforms.
The push towards virtualisation is being driven by the diversity and the need to make systems more manageable and more easily maintained. More than half of the survey respondents say that improved administration is a source of labour saving from virtualisation with improved operating system and application patching and faster hardware configuration and deployment also being significant drivers. Coupled with the reductions in labour, cost lowering, improved security and remote access are also key drivers for the continuing push towards virtualisation.
Experienced technology leaders know that the problems associated with such technical change are not primarily focussed on the failure of the specific technologies. A key challenge for CIOs is managing the various people-related elements of technology success. As is often the case, Australia is ahead of much of the world when it comes to penetration of virtualisation and BYOD initiatives. But a dearth of workplace skills to support this fundamental change is seen as a significant isse among the survey respondents.
At the same time as these fundamental shifts, are the "business as usual" upgrades that enterprises expect the IT department to execute without incident. For example, although Windows 7 has seen mainstream success with consumers, just under 30% of the survey respondents have made the shift with just over 57% still using Windows XP and Vista. However, three-quarters of the those that hadn't yet shifted to Windows 7 were either planning to do so in the next 12 months or were in the midst of the migration process. In other words, a significant project that affects every user in the business was happening at the same time as a fundamental shift in the underlying infrastructure and service delivery model.
Perhaps the most pertinent findings from the study come from the main challenges that were identified as impacting the CIO's ability to delivery in such challenging times. By focussing on the potential challenges, the opportunity for successful project delivery can be greatly enhanced.
Project prioritisation issues and lack of executive sponsorship
Technology immaturity to support mobile and disconnected/offline access
Security risks and data leakage
High back-end infrastructure costs and ever present
Windows licenses challenges
A shortage of internal skills
End user experience concerns
Although it's tempting for the IT department to get caught up in the technology, a CIO that focuses on addressing the challenges ahead of them at the earliest possible moment can improve the chance for successful change during challenging times.
Read more on Networking hardware