IT graduates face fewer job opportunities
Prospects for IT graduates...
Prospects for IT graduates are looking bleak, with fewer than ever choosing to go into IT and unemployment climbing to 13.7%.
The number of graduates going into IT fell, with students choosing IT consultancy, software and computer programming roles falling 18% from 2,980 to 2,450. The number choosing IT technician and helpdesk roles fell 15% from 795 to 675.

Download this free guide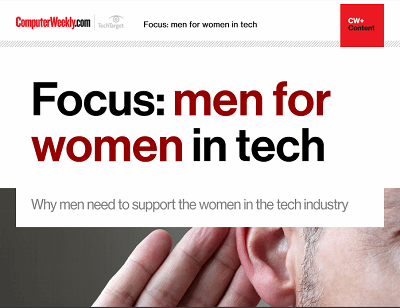 Men for women in tech
This guide showcases some of the men who are helping women to progress in the technology industry and the methods they are using to do so.
By submitting your personal information, you agree that TechTarget and its partners may contact you regarding relevant content, products and special offers.
You also agree that your personal information may be transferred and processed in the United States, and that you have read and agree to the Terms of Use and the Privacy Policy.
The Higher Education Careers Services Unit (HSECU) surveyed 220,065 students in January 2009. The students all graduated in 2008.
The average starting salary for IT professionals was £22,941, a 3.1% increase from 2007. The average salary for IT service delivery occupations has remained the same at £18,579.
Mike Hill, chief executive of HECSU, said, "We're now starting to see the extent of the impact the recession has had on graduate employment. Despite unemployment increasing, for those who have found a job, salary levels are holding up.
"Any signs of economic recovery may not be reflected in the destinations of new graduates until the 2010 graduating cohort. In fact it's likely that unemployment for 2009 graduates may be even higher than that reported here.
"However, graduates should not feel disheartened. Many organisations continue to recruit and a degree will certainly remain valuable for many years to come."
Read more on IT jobs and recruitment