Microsoft EU browser offer to go beyond Windows 7
Microsoft's proposal to offer...
Microsoft's proposal to offer a choice of browsers with its Windows operating system to appease Europe's anti-monopoly authorities applies not only to Windows 7.

Download this free guide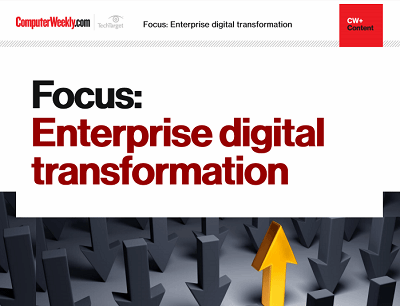 Are you digital to the transformation?
Digital transformation - the buzzword that we can't get away from. Enterprises need to accelerate their digital transformation journeys to avoid being left behind in an increasingly digital world. It's not an easy feat, but one that can be costly to get wrong. Join us as Computer Weekly takes a look at how businesses can stay on track through collaboration, innovation, and listening to user needs.
By submitting your personal information, you agree that TechTarget and its partners may contact you regarding relevant content, products and special offers.
You also agree that your personal information may be transferred and processed in the United States, and that you have read and agree to the Terms of Use and the Privacy Policy.
Users of Windows Vista and XP are also to be offered a choice of browsers through a planned special update, according to Ars Technica.
Microsoft says it will distribute the browser ballot screen software via Windows Update to XP and Vista users within the EU, providing they have automate updates turned on.
The XP and Vista update will be sent out three to six months after the announcement of the European Commission's decision.
Windows 7 users will get the update within two weeks of the decision, but if it is made soon, the update will be available with the general Windows 7 release on 22 October.
The agreement to allow a choice of browsers is set to last five years, which means it could affect any operating system Microsoft releases in that time after Windows 7.
Details of the proposals reveal that users will be able to choose from up to 10 different browsers and PC manufacturers can ship one or more third-party browsers instead of Internet Explorer 8.
The move comes after EC officials rejected a Microsoft proposal to distribute Windows 7 in Europe without any browser at all.
Microsoft is under pressure to find a way to avoid sanctions after the EC found that bundling Internet Explorer with Windows harmed browser competition in Europe.
In 2004, the EC was successful in its monopoly abuse case against Microsoft for linking its media player to Windows, fining the software maker €497m (£430m).
Lawyers for Microsoft believe the proposal will fully address concerns about harming browser competition.
European authorities have welcomed the proposal, but said they would investigate how effective the move will be in ensuring genuine consumer choice.
Read more on Operating systems software