W3C looks for workaround over Apple auto-update patent
Apple is having a scrap with the Worldwide Web Consortium (W3C) over a patent from 1995
Apple is having a scrap with the Worldwide Web Consortium (W3C) over a patent from 1995 for running automatic software updates over the internet.

Download this free guide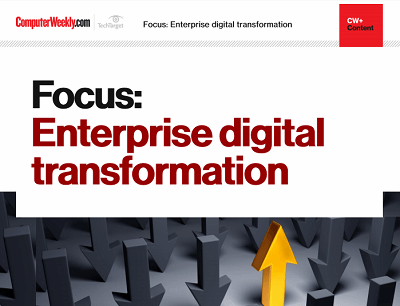 Are you digital to the transformation?
Digital transformation - the buzzword that we can't get away from. Enterprises need to accelerate their digital transformation journeys to avoid being left behind in an increasingly digital world. It's not an easy feat, but one that can be costly to get wrong. Join us as Computer Weekly takes a look at how businesses can stay on track through collaboration, innovation, and listening to user needs.
By submitting your personal information, you agree that TechTarget and its partners may contact you regarding relevant content, products and special offers.
You also agree that your personal information may be transferred and processed in the United States, and that you have read and agree to the Terms of Use and the Privacy Policy.
The patent impacts the W3C's widget updates specification, which will enable internet widgets built using Ajax to get updated automatically.
In a statement on its website, Apple said, "Apple believes that W3C should promulgate only royalty-free standards, but should permit individual members to identify and exclude specific patents that they are not willing to license on a royalty-free basis. To accomplish this, a W3C member would be required to disclose and license to any practitioner all essential patents of a W3C standard."
In response, the W3C has launched an appeal to find information about software update systems available before June 1995 that offer a viable solution that may apply to the use of updates in widgets. "Such information could suggest ways to define a specification that can achieve the working group's goals without implementers infringing on the disclosed patent," the W3C said.
Read more on Operating systems software