News
Stay informed about the latest enterprise technology news and product updates.
Big data brings big goodness, Splunk pledges to philanthropic nonprofits
Splunk is having a busy week of things at its annual .conf user event. Deciding which news announcements to try and table during a once a year symposium is always difficult, so this year the operational intelligence company has mixed in a little philanthropy with the platform product news.

Download this free guide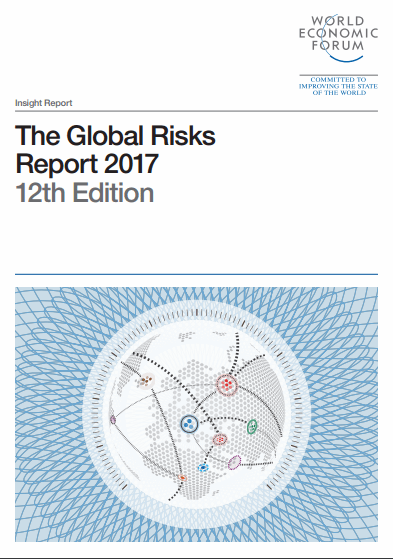 Global Risks Report 2017
Crisis patterns over the past decade have changed dramatically. 10 years ago elements such as civil war and oil prices were the top global risks to take into account. Now we see water crisis and extreme weather events taking control of keeping us up at night. Download this extremely insightful Global Risk 2017 assessment from the World Economic Forum to help prepare you for what you can't know.
By submitting your personal information, you agree that TechTarget and its partners may contact you regarding relevant content, products and special offers.
You also agree that your personal information may be transferred and processed in the United States, and that you have read and agree to the Terms of Use and the Privacy Policy.
The Splunk Pledge is a new philanthropic programme that exists as part of the wider Splunk4Good initiative.
The new Pledge programme commits to donate a minimum of $100 (GBP 77m at the time of writing) million over a 10-year period in software licenses, training, support, education and 'volunteerism' to nonprofit organizations and educational institutions in order to support academic research and generate social impact.
Big data brings big goodness
"Splunk is deeply passionate in our belief that big data can bring societal good. That is the driving force behind Splunk Pledge," said Doug Merritt, President and CEO, Splunk. "At nonprofits, IT budgets typically average one percent – making it challenging to fully leverage technology to accomplish their mission. By committing to help nonprofits and educational institutions with resources readily available, like free licenses and support, free education, and volunteerism by our staff, we can make a difference in the world."
Nonprofit organisations of course often rely on donations from commercial bodies to make their budgets go further. In this instance, Splunk Pledge is argued to do the following:
reduce operating costs,
improve cybersecurity posture,
streamline IT operations,
perform research,
analyse diverse data sources for visibility into infrastructure.
"Splunk will also offer complimentary training and support for organisations receiving technology donations, ensuring each beneficiary can use the donation to its full potential," said the firm, in a press statement.
Splunk is also announcing the global expansion of its successful Splunk Academic Program — the initiative currently has a nationwide reach of 339 institutions and more than five million students through Splunk partner Internet2 (a research and education network).
"Facilitating the research and education objectives of our member universities is Internet2's core mission and we are pleased Splunk is making resources and certification available to our community and its global partners at no charge," said Shel Waggener, senior vice president, Internet2. "We look forward to working with Splunk to enhance and streamline access to these valuable course offerings in the coming years."
NOTE: Splunk employees receive paid time off to volunteer at the nonprofit organisation of their choice through Splunk Pledge.