Why are Indian software firms having problems finding local staff?
Interesting story in the FT about Cognizant having trouble finding engineers in the US to fill roles.
The company says that the shortage of US engineers forces it to fill roles from overseas.
Wipro said something similar to me recently and Infosys is having similar trouble according to the article. There have been some interesting comments about the post I did about Wipro's struggle.

Download this free guide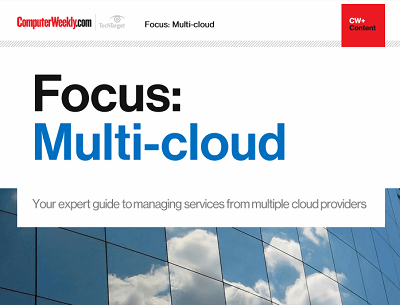 The maturity of the enterprise public cloud
Many IT leaders are increasingly coming round to the idea that sourcing services from one or more providers might be the best way to go. Join us as Computer Weekly takes a closer look at the multi-cloud approach and what providers are doing to capitalise on the trend.
By submitting your personal information, you agree that TechTarget and its partners may contact you regarding relevant content, products and special offers.
You also agree that your personal information may be transferred and processed in the United States, and that you have read and agree to the Terms of Use and the Privacy Policy.
But is the shortage of US and UK a case of students not getting into software engineering because they know they will struggle to find work because they are expensive compared to their counterparts in countries like India?
I must admit if I was currently weighing up my career options I might be reluctant to be a software engineer with so much work being offshored.