News
Stay informed about the latest enterprise technology news and product updates.
It's time for IT services revolution, says Gartner
I blogged earlier about the opening presentation of the Gartner Outsourcing and IT Services Summit.
I wrote about the focus on the industrialisation of IT and how the IT services sector is currently embarking on a seismic shift with the arrival of low cost IT.

Download this free guide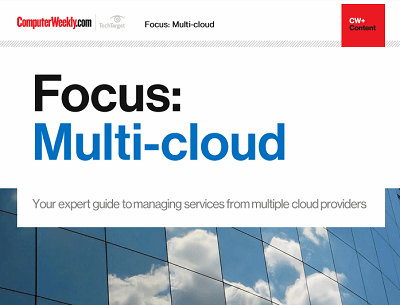 The maturity of the enterprise public cloud
Many IT leaders are increasingly coming round to the idea that sourcing services from one or more providers might be the best way to go. Join us as Computer Weekly takes a closer look at the multi-cloud approach and what providers are doing to capitalise on the trend.
Next up was Gartner analyst Linda Cohen. She naturally followed up with a presentation about the challenges facing businesses moving to the new wave of low cost services. She said it is time for an outsourcing revolution.
"We have never seen so much renegotiation and restructuring of contracts than in the last few years.
But "the work we have seen renegotiating and restructuring is not going to make things better."
"They are the same old outsourcing but with a lower price in exchange for longer deal times."
She said outsourcing and outsourcing contracts have not changed in line with business and technology trends.
She said businesses have changed from being monolithic and regional to being virtual and global, technology has gone from mainframes and PCs to broadband and PDAs, but outsourcing deal structures have stayed the same.
She says the old way to do a contract, which make up most contracts today, would include the following:
– Assets, both people and equipment, transfer to the supplier
– contracts would be long with lock ins
– There would be tactical service level agreements
– Systems would be highly bespoke
– The operations would be on the premises of the customer or supplier
But things have changed and Cohen says deals should be done in a new way. Standardised services will be delivered to multiple customers.
The model will look like this:
– Free of assets changing hands or with very little
– Contracts should be short term or pay as you go – easy on easy off
– There should be business focussed KPIs
– Services should come in a box
– The services should be factory based

She warned that businesses will need a parachute in the form of support when moving to this model.