Don't let the face of your company become the backside
Callcentres are about the first thing we think of when it comes to outsourcing. Probably because callcentres are often the face, or even the backside, of the companies we deal with.
It is one of the most mature forms of BPO.

Download this free guide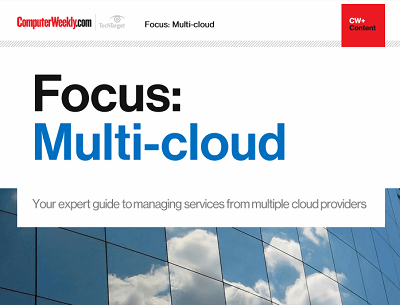 The maturity of the enterprise public cloud
Many IT leaders are increasingly coming round to the idea that sourcing services from one or more providers might be the best way to go. Join us as Computer Weekly takes a closer look at the multi-cloud approach and what providers are doing to capitalise on the trend.
By submitting your personal information, you agree that TechTarget and its partners may contact you regarding relevant content, products and special offers.
You also agree that your personal information may be transferred and processed in the United States, and that you have read and agree to the Terms of Use and the Privacy Policy.
Even when customers complained about service levels reducing when banks put their callcentres in India companies continued to use outsourced callcentres.
It is important that any company using a call centre, supplied by a service provider, implements the same levels of security and monitoring as it would with an in-house operation.
Security lapses can do great harm. Remember when the personal details of UK citizens were being sold on the streets of Mumbai?
Despite this problems are still occurring. I wrote a story today about a scam carried out by four callcentre workers in at a TUI Travel operation in Newcastle.
The scam saw the four processing customer refunds. Using a system that they had privileged access to the workers put their own bank detail into the system so they were paid the refund rather than the customer that was entitled to it. See the full story here.
The worst part of it is the fact that TUI Travel knew nothing about this until the callcentre closed and an audit was carried out.