Storage virtualization: Top storage trend for 2012 in India.Org
Storage virtualization all set to take off speed in 2012. Read more about India 2012 storage trends in this TechTarget survey.
With the emergence of buzzwords like 'big data', storage related aspects held a major amount of interest among Indian data center professionals in 2011. Now the query ahead of us at SearchDataCenter.in was whether 2012 holds any new developments on this front, especially considering the financial environment at present. In this context, our Indian 2012 IT priorities survey (featuring responses from 746 Indian data center professionals) reveals several storage adoption trends. Among these findings, storage virtualization is clearly the most preferred project for 2012 in Indian organization. Here is a look at what the survey unravels.
Storage virtualization becomes frontrunner
2012's storage projects seem to be focused around storage virtualization in Indian organizations. Our findings reveal that 44.6% of the respondents slot virtualization of storage among the top priority storage initiatives this year.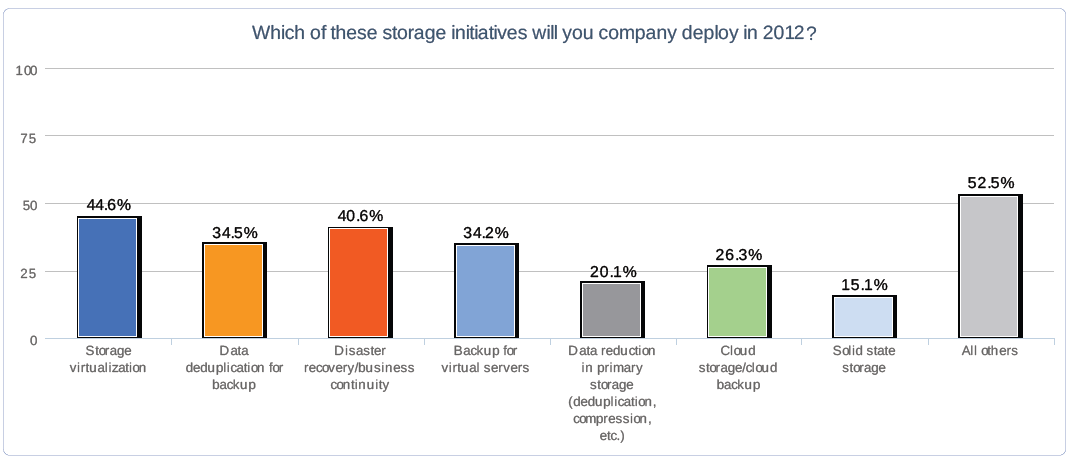 Figure 1. Storage initiatives of 2012
While Joshi reiterates scalability as the main driver behind this initiative, Khan is of the view that underutilization of storage resources could be the reason. "Since budgets are getting tighter, CIOs are gaining awareness on the new technologies that could prove helpful. Hence storage virtualization is a relevant trend for us today," explains Khan.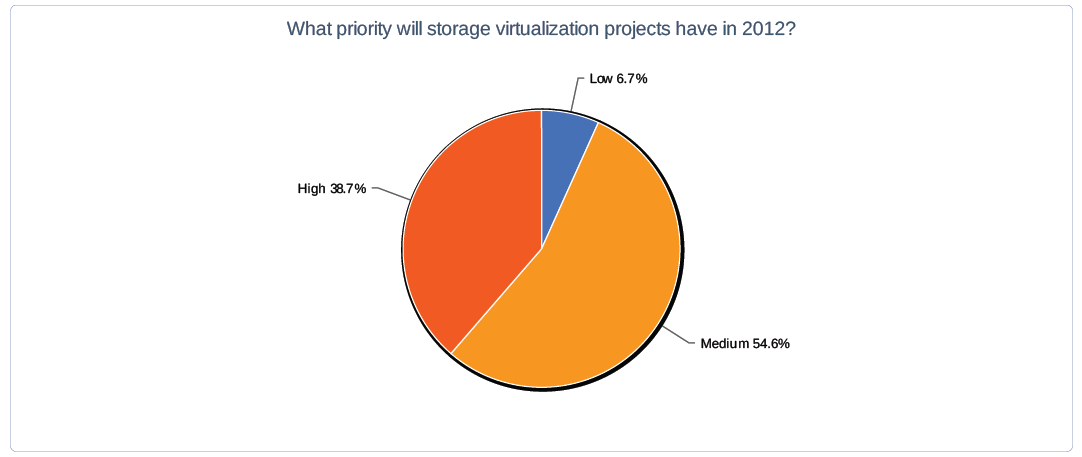 Figure 2. Storage virtualization priority
DR/BCP stands tall
Disaster recovery (DR) and business continuity planning (BCP) stood second among the storage initiatives for 2012. Rao cites the increase in cloud service providers and data backup at an alternate site as the key reasons why DR/BCP has been accorded top billing by 40.6% of the respondents.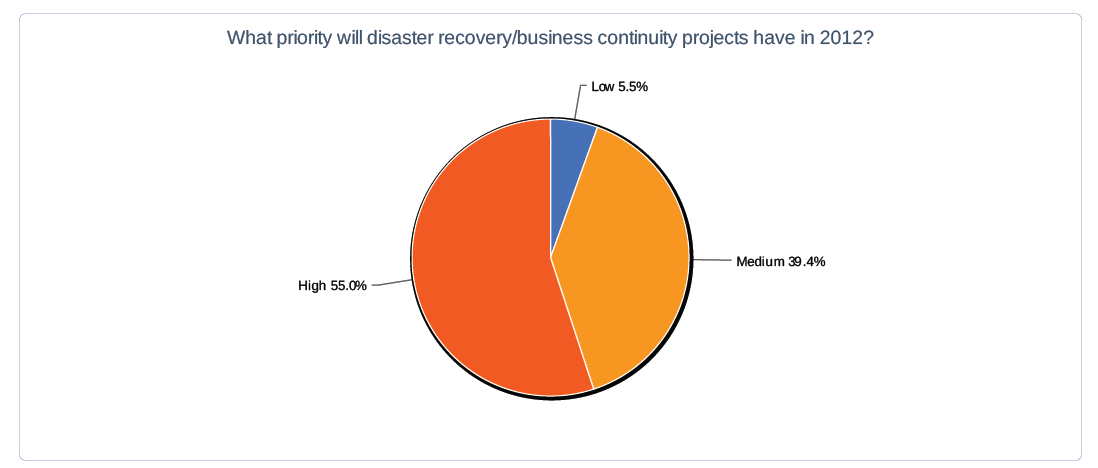 How much storage will go on the cloud?
Cloud services are still in the nascent stages, and Joshi believes that organizations are skeptical about putting too much of their data on the cloud. Security concerns and confidentiality of data could be the reason that 20.9% of respondents are willing to host up to 20% of their data on the cloud. Yet another 20.9% of data center professionals wish to host 20% to 39% of their storage capacity on the cloud. Stating the example of Godrej group to explain this trend, Joshi says, "We are first trying to host our email data on the cloud. Later on, we may host our mission critical data on the cloud."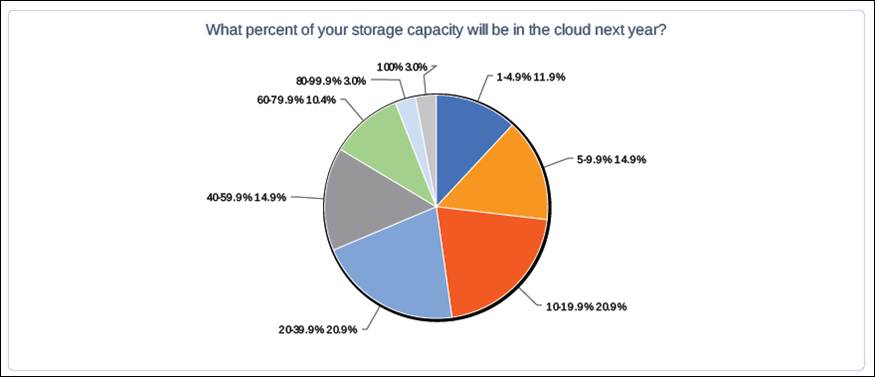 On this front, Rao and Khan feel that organizations may not wish to host business critical data on the cloud. This is due to the fact that hosting crucial data on the cloud means losing control of data.
Stating the importance of 24x7 availability, Khan says that Indian organizations are gaining awareness on various threats — internal, external, natural calamities, fire, or terrorist attacks. "I believe that organizations will surely take up a step by step approach in 2012 to ensure continuity of crucial services first, instead of just creating mirror image sites," says Khan.
Storage as a Service set to trend
Most of the surveyed Indian datacenter professionals accorded considerable priority to the usage of external cloud service models in 2012. The Storage as a Service model bagged high priority among 37.7% of the surveyed professionals, the second highest after software as a service (57.1% of respondents). "Data storage is part of a maturity model. Once organizations adopt storage virtualization, the next stop will be the Storage as a Service model," says Girish Rao, the CIO at Marico Limited.
Shailesh Joshi, vice president and head of information technology at Godrej Industries Ltd believes that the most important storage consideration at present in Indian Inc is scalability. Since many organizations go through the merger and acquisition phases, it's imperative that applications live up to the growing requirements during that period. "After an acquisition, the email server may be capable of deploying 100 new IDs. However, it's of utmost importance that the storage is capable of handling the extra load. Such on-demand storage is one of the key reasons why Storage as a Service may take off well in 2012."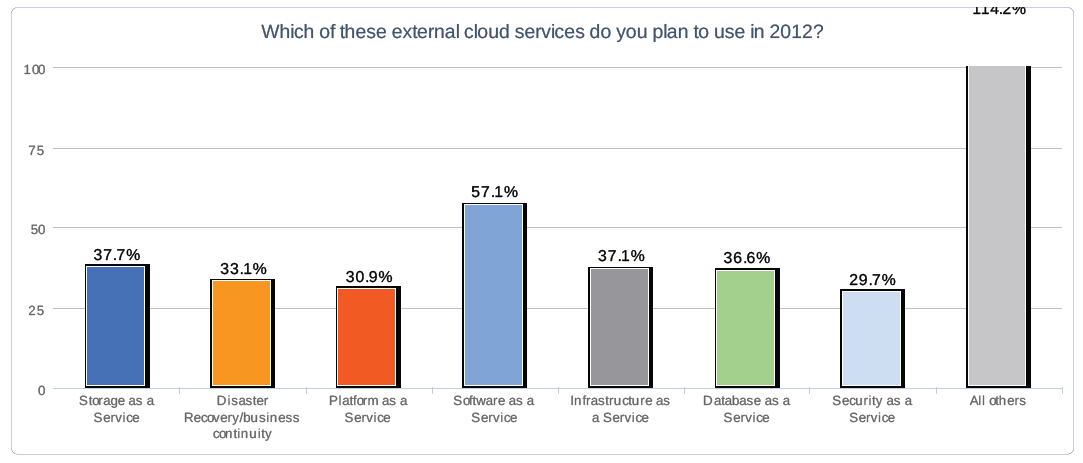 Availability on demand, the pay-as-you-go model and timely deployment are the three drivers for the interest in Storage as a Service, according to Hilal Khan, the head of corporate IT at Honda Motors India. "After the initial hiccups related to data security and the internal team is educated on the technology, Storage as a Service will definitely pick up speed in 2012," he says.
Data deduplication catches up in 2012
On the data deduplication front, 34.5% respondents identified it as the third highest storage priority of 2012. Joshi firmly believes that with the emergence of 'big data', organizations cannot afford to have duplicate data across the network. "Deduplication of data will help reduce the time required to back up all the data," he says.
Rao believes that data depulication for backup is an important technology. He opines that it's only relevant to large organizations that have similar kind of data being handled in various physical storage devices. Hence large scale adoption of data deduplication technologies in small and medium businesses will take time.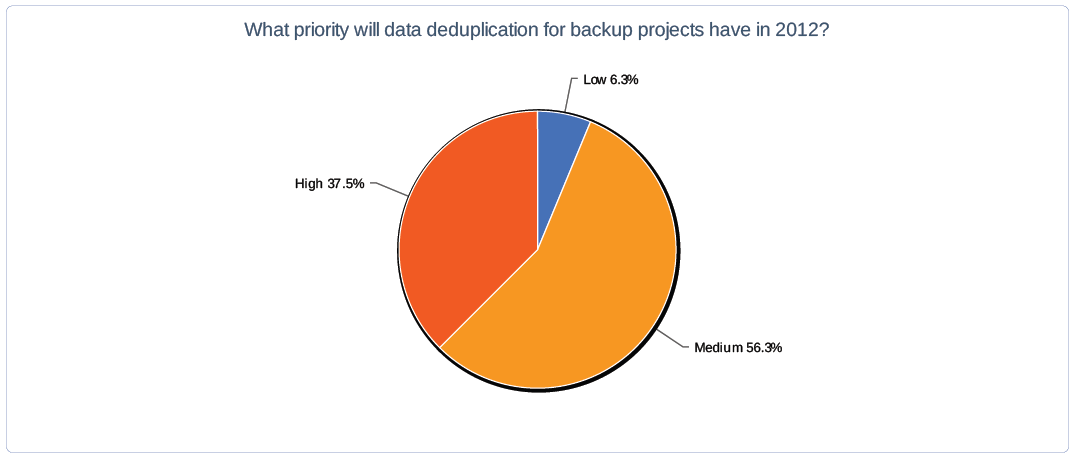 2012's not the year of the SSD
The solid state drive (SSD) based storage technologies were given the least priority in our survey, with only 15.1% respondents opting for these in 2012. When it comes to this finding, Khan believes that SSDs were never the preferred solution for storage.
The emergence of light weight, affordable drives with huge storage capacity has definitely made it difficult for SSDs to do well in 2012. "The cost versus benefits equation associated with moving to SSD storage is the biggest deterrent. I feel that applications — be it OS or databases — have to mature if we are to take advantage of SSD technologies." says Rao.