It's time to make Imposter Syndrome a thing of the past for women in technology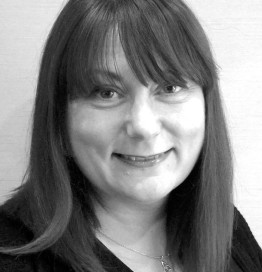 In this guest post, Denise Hudson Lawson, enterprise learning architect for online learning provider Pluralsight explains why women should build a network to leave imposter syndrome behind.
I recently had the privilege of speaking at a GeekGirl Meetup, an event aimed at women working in technology as well as design. The event emphasised two key points for me: women are brilliant and just as capable as men at having a high profile position or setting up and running a successful business. However, women often suffer from a crippling lack of confidence that stops them reaching their full potential. The source of this is partly down to expectation and environment, but often than not this lack of confidence comes from themselves.
To put a name to it, women have been suffering from 'Imposter Syndrome' for years. A term coined by clinical psychologists in 1978 to describe the process where women fail to recognise their own achievements and fear being exposed as a fraud. This can hold back ambition and entrepreneurial spirit. Women that struggle the least tend to be those lucky enough to have an established support network around them who can offer valuable advice, encouragement and direction. Women that find things a little harder might already have a fabulous idea but lack the self-confidence and know-how to turn it into reality.
Networking and coaching is a really great way to build confidence and contacts. Getting out there is also a great way to meet mentors and role models who can help to inspire, encourage or even catalyse investment opportunities and stakeholder engagement. I was lucky to have a strong-minded mentor in Joan Miller, the ex-Director of Parliamentary ICT, and a stern believer that I was better than what I was achieving at the time. Her belief in me helped me to accomplish more. Finding these people who believe in you is the first step to finding the confidence in yourself, allowing you to push yourself as far as you can and succeed as a professional.
Beyond having personal mentors, it's important that fledgling female entrepreneurs look to women role models who are well established. One woman who always stood out for me was Mary McKenna: co-founder of successful online learning company Learning Pool, Tech London Advocate and Entrepreneur in Residence at the NI Science Park in Belfast. We need to champion women like this, and ensure that the young women coming through with great ideas know they can be the Mary McKennas of tomorrow without fear of rejection.
To make a real difference, young women need to be introduced to female role models in tech from a young age. The government has a role to play in this. I've seen first-hand the impact this early support can have on a young person, especially a girl who believes some industries "are only for boys". Providing support for STEM subjects in schools and showing girls the careers available to them will help young women to believe in themselves. In the long-term, this will work towards eliminating Imposter Syndrome for good.
For those who are inspired to act now, who already have that great idea, I'd highly recommend joining networks, seeking help from others and investing time in your own personal development. Keep your skills up to date by tapping into the great array of learning resources available, both free and paid for, online and in person. Women can take it upon themselves to make Imposter Syndrome a thing of the past. Let's work together to instil confidence in each other and push the industry and the government to go further at supporting the female technology professionals of tomorrow.