Universal Credit supplier payments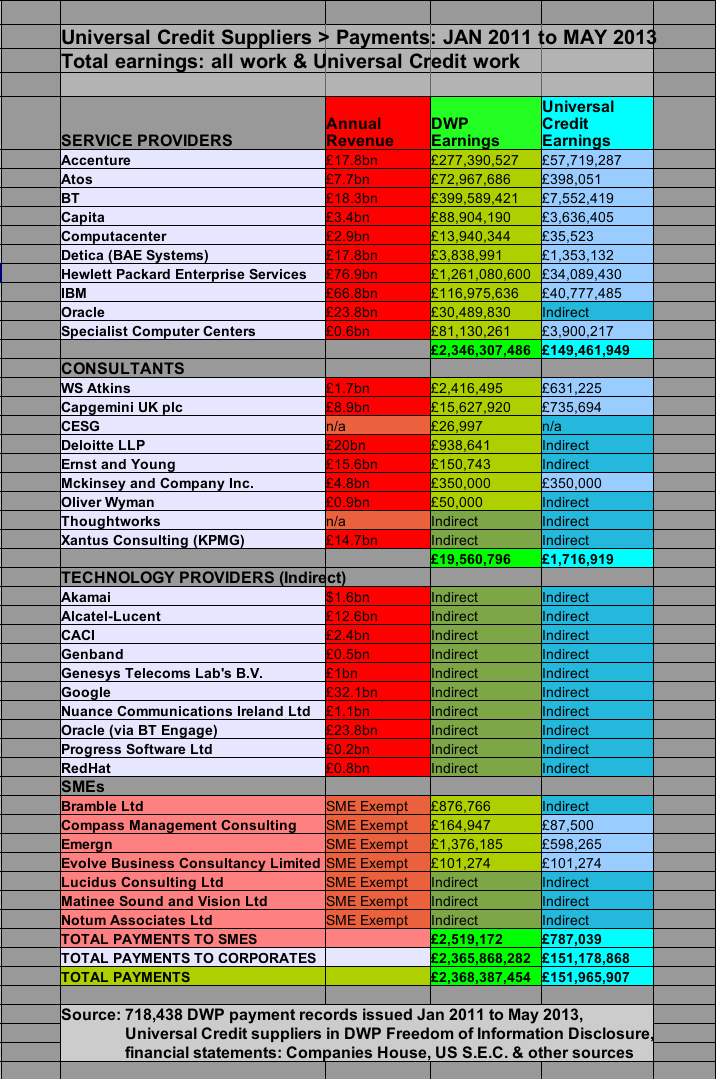 Less than one per cent of government expenditure on the coalition's flagship Universal Credit programme has gone to SMEs, according to a Computer Weekly investigation.
The revelation may demonstrate how far the coalition is from its aim of breaking the "oligopoly of large suppliers that monopolise ICT" and improving the way government builds computer systems by bringing more SMEs in on the work.
Two and a half years after prime minister David Cameron launched the coalition's SME initiative, striving for government to do 25 per cent of its business with SMEs, the Department for Work and Pensions and its major IT suppliers have employed virtually no SMEs on the coalition's major public IT project.
The work has been done almost in its entirety by the largest members of the same ICT "oligopoly" the government claimed it would not only break but also persuade to employ SMEs as subcontractors on their large government contracts.

Using data analysis of 0.9m payment records the DWP has issued since April 2010, as well as Freedom of Information requests and company financial reports, Computer Weekly has discovered just how far short of the 25 per cent target the government's flagship IT project has fallen.
Just 0.52 per cent of Universal Credit supplier spending went direct to SMEs between April 2010 and May 2013, according to DWP payment records matched against a list of suppliers said in a DWP FOI disclosure to have worked on the project.