Universal Credit on-track - and thanks to agile, says discharged IT boss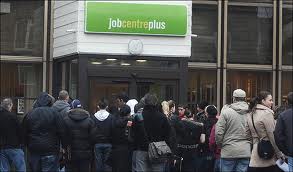 Universal Credit is not turning into a car crash, the programme's discharged boss has told Computer Weekly.
Speaking out after he and other managers were moved off the unfinished project, Steve Dover said the programme was still on track.
And he said it would live up to its name as the most ambitious agile software project ever attempted.
But critics said Dover's removal from Universal Credit, the government's £2bn flagship IT project, is a sign that it is succumbing to the fate written in the ingredients with which it was begun in 2010: chiefly immense ambition and expenditure, trying to do too many ambitious things at once, to a political timetable, and large contracts with large IT suppliers – all risk factors the coalition government had vowed it would abolish to stop public IT projects keep going wrong.
Dover insisted he had not been shunted off. He was still employed as corporate director of major programmes by the Department for Work and Pensions, the government body responsible for the project. He had merely finished his part on it.
"I've got it to a point where we've designed and delivered what we need to deliver," he said.
"And now its got into an operational mode. We've been talking about how we should reform and reorganize the programme for about six months and so we've implemented that."
Developments
The department answered critics today by announcing it had awarded contracts for six companies to develop a crucial part of the system – a means of checking people's identities online. The £25m venture would be the first stab at an ambitious system that would become the identity assurance application for use across the entire government. Universal Credit is also waiting on HM Revenue & Customs completing its own ambitious real-time tax returns system by April.
Malcolm Whitehouse, Universal Credit programme director was also discharged with responsibilities for the project last week, a move that went against accepted wisdom about project management not being swapped out before they finished the job.
The pair had sought to beat improbable odds by adopting agile software development methods, an approach favoured by the Cabinet Office, which is overseeing Universal Credit, and the Institute for Government. But its methods were unproven and compromised.
Dover defended the project's agile credentials and insisted it would never have got as far as it has without them.
Agile
"It is as agile as it absolutely can be. In fact it's taken agile further than anything has ever taken it before. And its not just the IT. It's about the programme. It's about the business and the IT.
"As far as I'm concerned, it's more truly agile than many things are out there that are purporting to be so," he said.
There were however other indications that the DWP had been forced to take drastic steps to keep the programme on track.
A source close to the project said Dover and Whitehouse had been shunted off in a hurry. The department was replanning the whole thing. Press reports claimed it was going over-budget and over-schedule. If it was going awry, would it be because it wasn't agile enough or because agile wasn't enough?
Agile developers who had been working on the project proved hard to pin down. The source claimed Universal Credit had run foul of the former possibility: it wasn't agile enough.
"You are trying to put a whole system in, in one term of parliament, aren't you? It's impossible to do a big system like this in one term of parliament. And it's not an agile approach. If you go two and a half years without delivering anything, that is not agile.
"Agile is supposed to deliver things incrementally. That is the point. It doesn't matter what sort of magic you've got internally. If you don't deliver incrementally, it's not agile," said the source.
Worse, he said, Iain Duncan Smith, work and pensions secretary, had been kept in the dark about how poorly the project was running.
He compared the secretary to an emperor and the DWP IT department as his tailor. The tailor tells the emperor his new suit was sharp, but as soon as he takes it out on parade it starts to unravel.
But the source was short on detail. He didn't know why the Universal Credit directors had been discharged. He didn't know why the project was being replanned. He didn't know what was being rethought. The project was nigh-on impossible, he insisted. Nobody had the guts to tell the minister that it was going to take two terms of parliament.
The DWP press office said it had made no decisions yet about Dover and Whitehouse's future roles. Whitehouse's phone has been off. The department insisted the project was still on track to meet its deadline for rollout beginning in October 2013.