When IoT connected fridges send out spam
So anyway, Juniper Research predicted last week that the number of "connected appliances" (i.e. Internet-of-Things style devices) in so-called SmartHomes will reach 10 million by 2017.
In the same vein, Società Fabbricato of Italy also predicted that Internet of Things (IoT) devices in homes will reach 77 million by 2017 — so don't give too much credence to analyst predictions sometimes is (arguably) our lesson.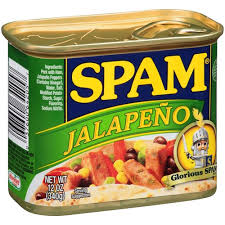 What type of devices are we talking about here?
This can range from fridges that order food when it begins to run out, through to lighting and heating that functions to people's schedules.
Whatever the figure, Mike Ellis in his role as CEO of open source identity management company ForgeRock, thinks our lives are going to change immeasurably,
"The rise of IoT devices in homes has a dark side though. Our houses are the source of our most private data and, as the number of internet connected devices rise, so does the potential for hackers to exploit them. Preventing this should be the prime priority for businesses."
Fridge spam
"We have already seen the impact a hacked device can have when, a fridge sent out almost a million spam emails. Allowing this type of technology in our homes without adequate protection is a recipe for disaster."
Ellis advocates "identity and context-based security" and says that these are the layers that software application development pros need to start building into their project architectures.
ForgeRock's advice for programmers is to look at how the data is transferred between Internet-enabled machines so that it is encrypted and authenticated.
"To ensure that the request to access a machine is valid, a number of factors must be checked. Data such as location, time and device must be verified to ensure that requests are warranted," said Ellis.