The Flying Penguin celebrates 20th anniversary of Linux
Linux.com has confirmed that the winning T-shirt design for the 20th Anniversary of Linux has been selected.
The winning "Flying Penguin" design comes from Indian-born Swede Kim Blanche, who has dreamt of working as an artist all her life.
As Jon "maddog" Hall, one of the four judges put it, "It is simple, colorful, a nice design." 

Blanche told Linux.com, "When I read the terms for the competition, I thought the picture should be joyful and fit for a very happy birthday. I started with the text and I came up with the idea of making the numbers similar to the style of the Linux Foundation logo. After that, Tux came flying in my head with the balloon. And that was it. Simply joyful and suitable for a happy birthday! Then I realised how hard it must be for a penguin to actually fly. That's the connection with The Flying Penguin. The picture is clear about Tux: he's heading for a very bright future!"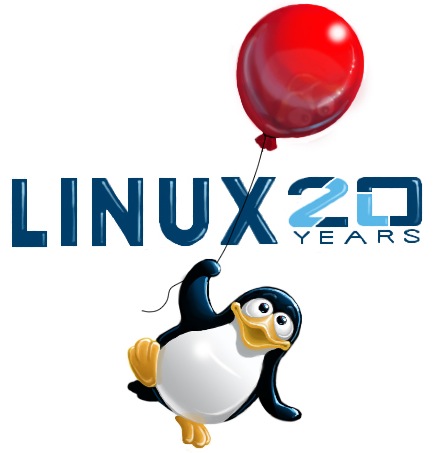 You can view Linux.com's listing of the other finalists' designs here to give you some inspiration for the Linux Silver Jubilee in five years time!