HANDS ON: Polycom HDX 4500
Earlier this month I took a look at the HDX 4500, a piece of conferencing equipment that doubles up as a desk monitor, so you can take part in several conference calls every day without ever having to leave your desk.
This conferencing solution is perfect for those who have a home office
as well as those working on-site
, and uses half the bandwidth of some other similar devices using H.264 High Profile video compression.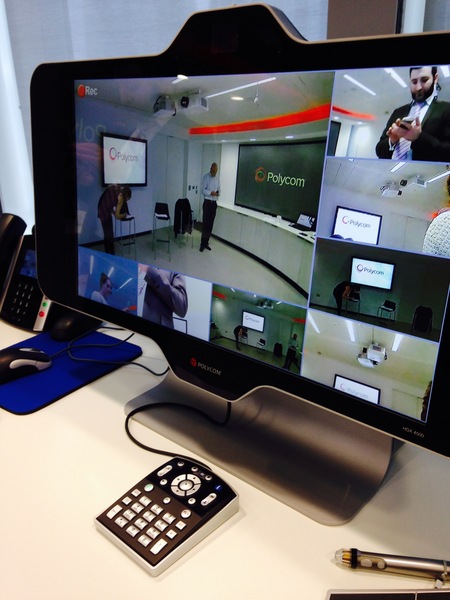 The video quality is extremely clear, and has a 24 inch LCD HDTV standard wide screen (20.1 inches for the smaller HDX 4002 model) and keeps a
real life standard of video quality
with Polycom Lost Packet Recovery to avoid any pixilation and to keep the conversation flowing naturally.
To further enhance the life-like meeting experience, the device uses Polycom HD Voice technology in and built-in microphones for clarity of speech, and two built in speakers (four on the HDX 4002 model) to make it feel like you and your buddies on the conference are in the same room.
Specs at a glance:
HDX 4500
Display: 24 inch 1080p LCD Widescreen

Resolution: 1920 x 1080

Camera: 1920 x 1080 video capture resolution

Two built in speakers

Package: People+Content, People+Content IP, People on Content, control pad and cables

UI: International languages and Polycom Converged Management Application/

Web based UI
Display: 20.1 inch LCD Widescreen
Resolution: 1680 x 1050
Camera: 1280 x 720 video capture resolution
Four built in speakers
In the demo I saw, there were several devices and cameras set up around the room, and they appeared in separate participant windows, each looking and sounding very clear. You can also share documents, graphics and websites with other participants on a call, choosing whether to display only the shared content, or insert your image in the foreground to appear as part of a presentation using embedded Polycom People on Content.
The HDX 4500, has a privacy filter which covers the camera so no one can spy on you, even when on a call, and a panel from which you can control calls and general functionality.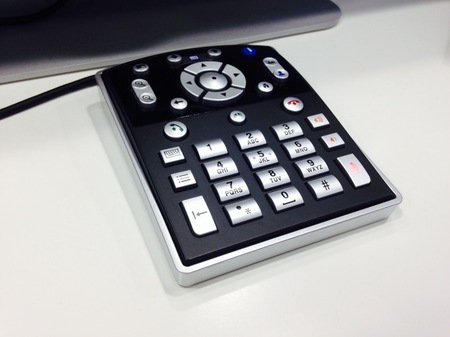 The main appeal for me is that this conferencing solution also functions as a monitor for PCs and Macs, so you could have your own conferencing suite right at your desk. This could be very beneficial for those
who work at home
, or those who work at an international organisation where conferencing calling is a regular occurrence.