Could Agile and DevOps be to blame for banking IT failures?
This is controversial and feel free to air your views or even vent your anger.
During a conversation about the TSB IT disaster a contact of mine, a senior IT professional in banking, asked a question about the link between Agile and DevOps development methods and the bank IT failures in recent years. Legacy systems are usually blamed, but what is the role of Agile and DevOps when things go wrong?

Download this free guide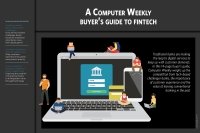 Computer Weekly's buyer's guide to fintech
In this 14 page buyer's guide we weigh up the competition from tech-based challenger banks, look at the importance of customer experience and discover the value of leaving conventional banking in the past.
I would be interested in hearing from other experts so please send you ideas.
This is what my contact said: "Regarding big bank systems failures in the last few years – I have been wondering for some time if there is a connection with the recent growth of agile and DevOps in banking IT.
In the old days systems were fully designed in advance so you could take everything into account before writing the code. Agile is just a polite way of saying everyone is playing it by ear and making it up as they go along because they don't really know what they are building. In the past there was a strong control point between development and production so that operations could check out a system very thoroughly before letting it go live. With Agile methods undermining the full design process and devops eroding the 'go live' gateway, I am wondering if these new approaches have introduced systems problems that might not have arisen doing it the old fashioned way.
Taking into account the cost of such failures and consequential impact, the old fashioned ways might be cheaper overall. Hence why clunky old legacy systems in PL/1 and COBOL on mainframes generally work ok and have been around for 40 years in some cases."
Read below some articles about how banks and other financial services firms are using Devops.
Barclays banks on agile and DevOps to tackle competitive threats in fintech
HSBC combines AWS with agile thinking to tap into growing demand for mobile banking
Insurance giant Allianz opens up about how DevOps success is fueling its move to cloud
Overcoming the scale-up challenge of enterprise DevOps adoption
Also read more about the TSB IT migration disaster
TSB customers have experienced a weekend of problems with online banking services as the bank migrates from Lloyds Bank systems to its new core banking system.
The Information Commissioner's Office and the Financial Conduct Authority are assessing the IT meltdown at TSB that led to some customer accounts being seen by other customers.
TSB's very public IT problems will send shivers down the spine of IT teams at large banks that are yet to migrate to new core banking systems.
TSB chaos: When choosing bank people should look at core banking platform and not just funky apps.
TSB customers are still experiencing problems using online and mobile banking services after almost a week of disruption.