You sometimes hear people say we might all be part of an elaborate simulation; a highly sophisticated video game created somewhere else in the universe for a bit of entertainment. If that's the case, what's so funny about forcing a third of the human population into lockdown and making us have to engage with Fortnite, a game for children and Premier League footballers, as our only means of recapturing the pre-Covid euphoria of attending a live concert?
We would do anything for Travis Scott at the best of times, but we won't download Fortnite. We did the next best thing, however, and waited for the US rapper's nine-minute virtual extravaganza to go up on YouTube, then chain viewed it for almost an hour.
Over 12 million players took part live, and were treated to a giant, animated version of Houston's favourite son hurtling down from space before performing his biggest hits, as well as an exclusive new one.
Turning up the volume on what will surely go down as the most spectacular music event of the pandemic (no small feat in a period that's given us that Little Mix webcam rendition of Touch), we sipped our can of Estrella and wondered how many artists have the pulling power to get us watching battle royale games on a Friday night. Only one, we resolved. Only one.
Content Continues Below

Download this free guide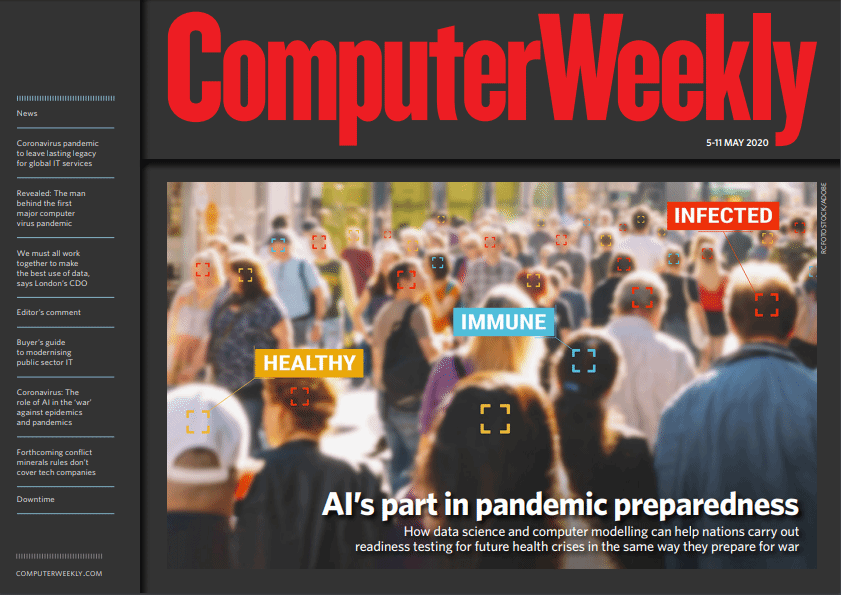 The role of AI in the war against pandemics
We look at how AI and data science are supporting the global push to deal with the coronavirus pandemic. We reveal, and talk to, the man behind the world's first computer virus pandemic, the Love Bug. And we examine how the IT services market will change as a result of the current crisis. Read this CW E-Zine issue now.