Why women really don't want to work in IT ?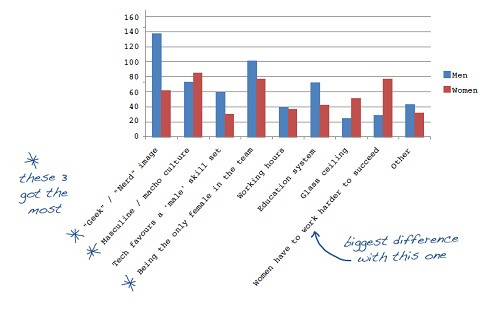 Why are there so few women in the in the IT profession ? Men and women have very different views on the problem.
Ask the guy's and they blame the geeky nature of IT and the failings of the education system. Ask the women on the other hand, and its the combination of the male culture in IT and having to work harder if your a women.
One thing that both men and women agree: being the only women in a team full of men is a real deterrent.
You can find out more in our Women in Technology survey.