Wipro tech evangelist: machine learning should be channelled to application health
Wipro's Kumudha Sridharan dropped the Computer Weekly Developer Network blog a line this week and insisted she had a point to make.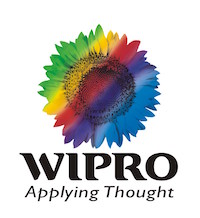 You say Bengaluru…
The Bengaluru (we used to say Bangalore) based technologist works for India's biggest services consultancy and IT outsourcing company.
Sridharan argues that while machine learning and analytics have taken major strides, both have received relatively little attention in the QA (Quality Assurance) function but the two have the ability to inject intelligence, dynamically.
"The case for using cognitive computing in QA is rock solid. QA can fix the data (sources, types, extraction, sample size, labels etc.) and cognitive systems can continue to use the data to train the system and continuously improve quality levels," she said.
Why is this useful?
Because says Sridharan, it can be used to pro-actively monitor the health of an application.
"Using cognitive computing, the health of an application can be pro-actively monitored by a variety of bots. The bots observe patterns in the data, check on trends and then use algorithms and models to predict the impact of an application on related infrastructure, along with the allied risks and the vulnerabilities," she said.
We can apply some of the same ideas here when we look deeper at software application testing.
Optimising testing
According to Sridharan, today's statistical techniques that are applied to optimise testing, by reducing the number of test cases and eliminating redundancies, tend to become inadequate, especially when changes to applications are frequent.
"Manual intervention becomes problematic and poses a major challenge to QA. Cognitive Computing, that uses continuous learning systems, can be applied to dynamic, risk-based testing, solving the problem," she said.
Sridharan sums up
The following commentary is attributed directly to Wipro's Kumudha Sridharan.
"Defect management is time-consuming. It takes enormous effort in terms of daily calls, meetings, communication and an exchange of updates between teams to accurately identify, isolate and fix defects — typical ones being tickets raised by users for IT applications. Applying learning-based systems, which look for patterns in the past and leverage them, is the equivalent of making ticketing systems intelligent.
"Enable self-healing: Cognitive Computing can be used to identify situations where self-healing processes can be developed and applied. This would eliminate a huge amount of effort that current QA systems necessarily entail."