TIBCO: data integration is more than just plumbing
Never shy of a long product name, TIBCO this week is hanging out the bunting and flags to celebrate the arrival of TIBCO ActiveMatrix BusinessWorks 6.0 — a "technology-neutral platform" for data.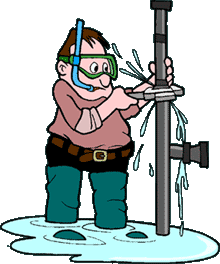 Although there is BPM here (Business Process Management)… in fairness, ActiveMatrix is more than just BPM…
… the company's latest release includes products for service creation and integration, distributed service control and data grid management, tools for dealing with packaged applications, BPM (ah there it is!) and governance.
In terms of usage by data-centric developers, the product allows users create their own "functions and connectors" for data integration.
This then is all about the ability to integrate applications together and influence them with what's about to happen, not what's already happened.
TIBCO CTO Matt Quinn asserts that data (and applications) integration is no longer just "a matter of simple plumbing" and that new agility is needed.
A model-driven development approach allows users to develop, debug, configure and deploy integration processes without having to write any lines of code.
According to Quinn, "Organisations are no longer just integrating internal ERP, SaaS, custom or legacy applications; today they're exposing the data that fuels their mobile applications, web channels and open APIs. This data allows them to engage in real-time discussions with customers."
Image credit: Grinning Planet