Japanese kanban board improves Microsoft developer workflow
Microsoft has extended its Team Foundation Server (TFS) product this week with a new kanban board designed to improve developer workflow especially for teams using Agile and Scrum development methods.
Visual Studio Team Foundation Server 2012 (to give it its full name) is a collaboration platform for software application development teams that want to enclose their efforts within an application lifecycle management solution.
Functions include options such as source code control, data collection, automated reporting and project tracking.
The product now incorporates an improved kanban board, a work management strategy tool designed to break down a problem and then visually transition that work through a series of states.
NOTE: kanban boards have evolved out of Japanese kanban cards (first used to explain the relationship between manufacturing and distribution) to now symbolise the passage of workflow items as they progress from "to do" or "awaiting", through to "work in progress" and onward to "done" or "completed".
The MSDN's technical fellow for Team Foundation Server Brian Harry says that his group has been watching the growing interest in kanban closely despite the remaining popularity of Scrum.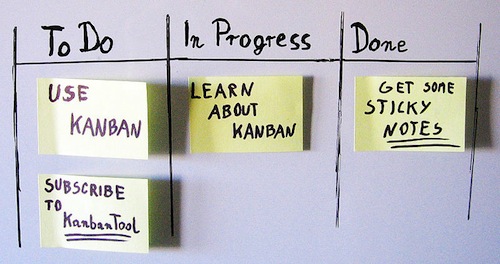 Simple example of a kanban board.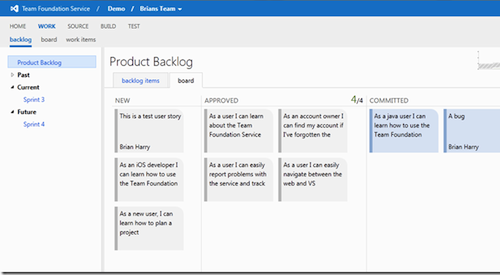 Microsoft Team Foundation Server 2012 kanban board.