IBM (superhero) intelligence cybercrime analytics
IBM has announced new high-speed analysis and criminal investigation software.
The product is designed to uncover hidden criminal threats buried deep inside massive volumes of disparate corporate data.
Non-obvious relationships, it's complicated
IBM i2 Enterprise Insight Analysis (EIA) is said to be able to find "non-obvious relationships" masked within hundreds of terabytes of data and trillions of objects.
The firm's challenge to data developers (an increasingly prevalent term overheard at the Impact 2014 conference) is that they should now be able to fuse together multiple data sources and gain visibility into threats.
Hidden covert operations, for months at a time
Citing research from the US Center for Strategic and International Studies (CSIS), IBM says that cybercriminals have the ability to hide their covert activity for months after an attack.
The company insists that i2 Enterprise Insight Analysis (EIA) analyses huge amounts of disparate data to discover weak-signal relationships that reveal the true nature and source of an attack.
"The solution unravels these hidden connections that can be divided by as many as six degrees of separation between disparate sources – from corporate records and social media chatter to data accessed by remote sensors and third-party applications. As developments unfold, EIA provides always-on recommendations that proactively alert analysts to new related abnormalities at the speed of attack," said the company.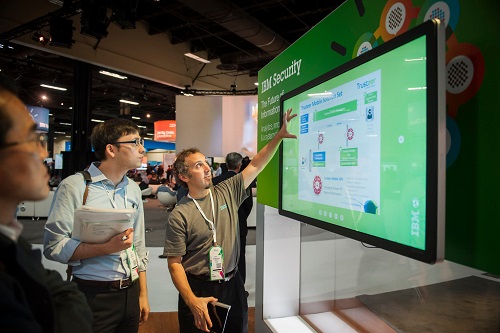 Maria Vello, president and CEO of The National Cyber-Forensics & Training Alliance (NCFTA) says that threat analysts and investigators need the ability to look at every possible data set and relationship – no matter how distant or unrelated they may seem – and be able to make key associations and correlations in seconds.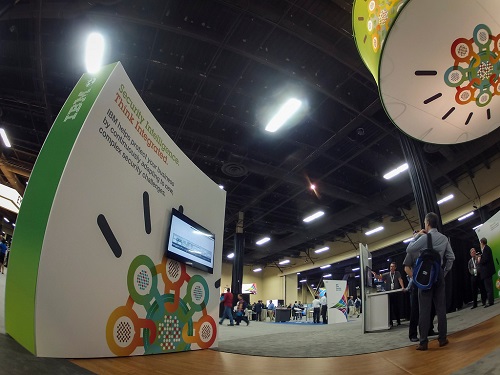 According to Bob Griffin, general manager, i2, Threat and Counter Fraud, IBM, "With IBM i2 Enterprise Insight Analysis, we've changed the ability of investigators to find that illusive needle in a haystack that helps them detect a cyber attack. This provides any organization with always-on analytics that turns massive amounts of data into real-time insights in a way that simply wasn't possible before."