Frdric Prochasson - Fotolia
TfL starts ESN pilot build on the London Underground
At a GLA Oversight Committee hearing, TfL's CTO revealed the organisation is building a pilot version of the Emergency Services Network on the London Underground
Transport for London (TfL) has begun work on the construction of a pilot 4G mobile network on the London Underground, as it seeks ways to guarantee it can make the upcoming Emergency Services Network (ESN) available to ambulance, fire and police services in stations and tunnels on the London Underground in the event of an incident on the system.

Download this free guide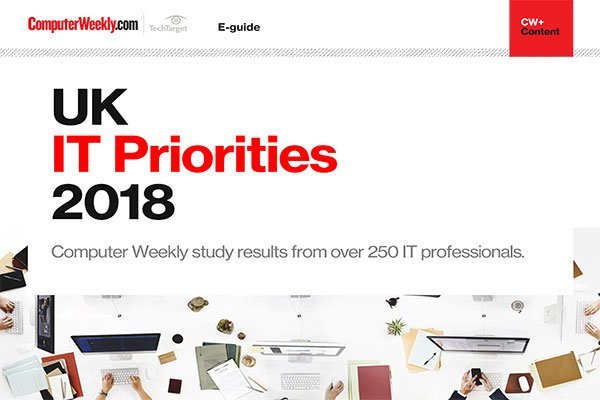 UK IT Priorities 2018 survey results
Download this e-guide to discover the results of our 2018 UK IT Priorities survey, where IT leaders shared with us what they are going to be investing in over the coming 12 months.
By submitting your personal information, you agree that TechTarget and its partners may contact you regarding relevant content, products and special offers.
You also agree that your personal information may be transferred and processed in the United States, and that you have read and agree to the Terms of Use and the Privacy Policy.
After the July 2005 terrorist attacks on the London Underground, TfL came in for criticism after a review of the response to the bombings found that trains could not communicate with either the emergency services or London Underground's controllers.
This was in spite of the fact that almost 20 years earlier, in the wake of the King's Cross Fire of 1987 which killed 31 people, the Fennell report into the disaster explicitly recommended the introduction of emergency communications systems on the Tube.
TfL subsequently rolled out the Airwave terrestrial trunked radio (Tetra) system in 2009, but, speaking at a Greater London Authority (GLA) Oversight Committee hearing on the roll-out of the ESN in the capital, TfL chief technology officer Sashi Verma said there was a good reason why it has not been possible to have 4G coverage on the London Underground before now.
"The space in the tunnel is incredibly confined. With new technology it is now possible to do something about that, but it is not easy, cheap, or something that can be done quickly," he said.
Verma told the committee that the Home Office signed off on the technology on 17 July 2017, and work was now pushing ahead to get an agreement on the design before construction could begin. TfL has meanwhile started work on construction of a pilot network on the Waterloo and City Line, the shortest line on the network, which serves principally as a shuttle service for city workers.
"The purpose of the pilot is not to figure out if the technology will work," said Verma. "We have no concerns about the technology not working. It is to test the construction rates we can achieve so that we can do proper cost planning."
Verma said that subject to Home Office agreement and its own internal processes, TfL hoped to be able to start construction across the Tube network, with an expected completion date of mid-2019, although it wants emergency services will be able to begin testing it in January of that year.
He added that TfL currently believed it would be able to complete construction within standard engineering timeframes, i.e. at night, but where possible would look to exploit any planned weekend closures on the network.
British Transport Police deputy chief constable Adrian Hanstock said he was working closely with both TfL and the Home Office to be able to start conducting tests of the service in plenty of time. "Having some capability to get down there, use it and see if there are any limits is our biggest challenge, as well as building in a sufficient time capacity to do it in a meaningful way," he said.
Verma said the 4G system would very likely be available to the general public as well. "Making any intervention in a tunnel or station is a big exercise, so we want to do it in such a way that there is the highest possible reuse potential," he said. "Given the challenging timescales for delivering ESN, we are completely focused on that. But the aim is for this to be used for a public cellular network in the tunnels."
Read more on Mobile networking