olly - Fotolia
Ford invests in artificial intelligence startup to boost autonomous drive
Motorcar maker Ford's software development team will work alongside Argo AI on robotic vehicle technology
Ford has invested $1bn with Argo AI, a robotics startup founded by former Google and Uber experts, in a bid to develop a virtual driver system.
Argo AI will join forces with Ford's autonomous vehicle software development effort to strengthen the commercialisation of self-driving vehicles.

Download this free guide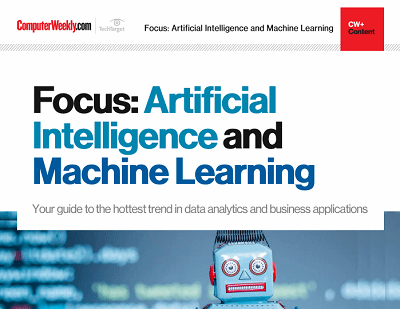 You will be a robot soon
Every conference this year contains a dead human genius reincarnated as software system or a robot. Yes, there is a lot of hype, but there is real worth in AI and Machine Learning. Read our counseling on how to avoid adopting "black box" approach.
By submitting your personal information, you agree that TechTarget and its partners may contact you regarding relevant content, products and special offers.
You also agree that your personal information may be transferred and processed in the United States, and that you have read and agree to the Terms of Use and the Privacy Policy.
Ford's existing virtual driver system team will be combined with the robotics expertise of Argo AI to develop Ford's SAE level 4 self-driving vehicles, which are planned for 2021.
"The next decade will be defined by the automation of the automobile, and autonomous vehicles will have as significant an impact on society as Ford's moving assembly line did 100 years ago," said Ford president and CEO Mark Fields.
"As Ford expands to be an auto and a mobility company, we believe investing in Argo AI will create significant value for our shareholders by strengthening Ford's leadership in bringing self-driving vehicles to market in the near term and by creating technology that could be licensed to others in the future," he added.
The collaboration supports Ford's intent to have a fully autonomous, SAE level 4-capable vehicle for commercial application in mobility services in 2021.
Ford Smart Mobility will also be looking at how autonomous vehicles could be deployed to move goods and people, such as ride sharing, ride hailing or package delivery fleets.
"Working together with Argo AI gives Ford a distinct competitive advantage at the intersection of the automotive and technology industries," said Raj Nair, Ford executive vice-president of global product development, and chief technical officer.
"This open collaboration is unlike any other partnership – it allows us to benefit from combining the speed of a startup with Ford's strengths in scaling technology, systems integration and vehicle design."
Read more on Artificial intelligence, automation and robotics