olly - Fotolia
Aberdeenshire delivers wireless across schools and libraries
Aberdeenshire Council has built an estate-wide wireless network covering its schools, libraries and corporate buildings
Aberdeenshire Council has deployed 4,000 Aerohive wireless access points (APs) at 170 schools and 50 other sites to support a digital learning programme that sits within its recently launched Innovation Aberdeenshire digitisation strategy.

Download this free guide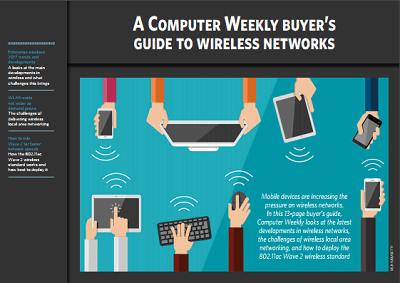 Carrying the heavy wireless burden of mobile devices
Mobile devices are increasing the pressure on wireless networks. In this buyer's guide, Computer Weekly looks at the latest developments in wireless networks, the challenges of wireless local area networking, and how to deploy the 802.11ac Wave 2 wireless standard.
By submitting your personal information, you agree that TechTarget and its partners may contact you regarding relevant content, products and special offers.
You also agree that your personal information may be transferred and processed in the United States, and that you have read and agree to the Terms of Use and the Privacy Policy.
The new network, which is Aerohive's biggest UK roll-out to date, is designed to support the increased use of mobile devices by staff and students within the education system.
"The increased use of devices allows us to create a one-to-one learning experience that engages students and aids our teachers," said Nicola Graham, head of ICT service Aberdeenshire Council, who is also a vice-president at Socitm and chairs Socitm Scotland.
"Our team has a vision that is geared towards digital, and we recognised that our old kit wasn't designed to support e-learning or this increased capacity of devices. We evaluated what pain points needed to be addressed now, but also anticipated what we require our network to do in the future," she said.
The council said it picked Aerohive in part because its cloud-based architecture could not only address its current pain points, but would be flexible enough to meet changing needs, and scale up or down in the future as needed.
"We noted a 50% increase in internet bandwidth demand over the last three years, and it is anticipated that this demand will only continue to grow as schools increase their use of mobile devices in the classroom, staff work more flexibly and further public internet access is provided in public buildings," added Graham.
Read more about council networks
Additionally, it said, Aberdeenshire's large size relative to most other counties in Scotland meant it was unable to monitor and rectify problems in a timely and efficient manner, with staff often having to drive long distances to do so. Having a single-view console will give it the necessary visibility to manage its network remotely, it said.
Graham explained the school-wide deployment was key to her subsequent decision to take the network to council offices, libraries and other locations that give members of the public access to council services. It will also underpin the council's myaccount portal, which provides a range of services to residents, including paying for school dinners and signing up for job alerts.
"What started out as an initiative for our schools quickly evolved into a roll-out across a number of different locations. Aerohive worked really well with us to give us the technical assurance to ensure we had the coverage and management we needed," she said. "The team also met some tight deadlines to avoid disruption during term time, allowing for the upgrade to be as seamless as possible."
Read more on Wireless networking