Dmitry Naumov - Fotolia
Government launches review of Atos contracts
The Cabinet Office will review all government contracts with Atos worth more than £10m per year after heavy criticism in a Public Accounts Committee hearing
The government will review all major contracts with supplier Atos – worth around £500m in total – following a recommendation from the Public Accounts Committee (PAC).

Download this free guide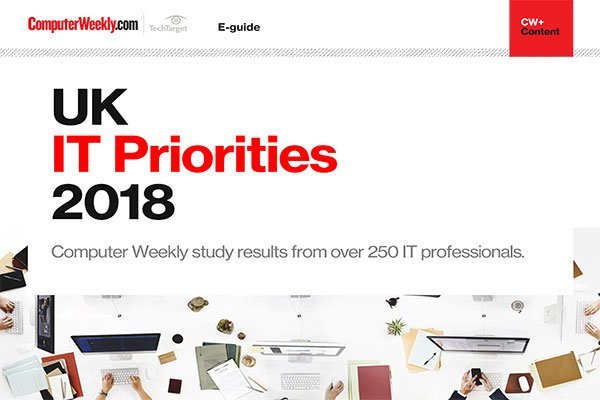 UK IT Priorities 2018 survey results
Download this e-guide to discover the results of our 2018 UK IT Priorities survey, where IT leaders shared with us what they are going to be investing in over the coming 12 months.
By submitting your personal information, you agree that TechTarget and its partners may contact you regarding relevant content, products and special offers.
You also agree that your personal information may be transferred and processed in the United States, and that you have read and agree to the Terms of Use and the Privacy Policy.
In a PAC report on the GP Extraction Service (GPES), published earlier in 2016, the committee said Atos "did not show an appropriate duty of care to the taxpayer" and "appears to have acted solely with its own short-term best interests in mind".
It recommended that the Cabinet Office should undertake a "full review of Atos's relationships as a supplier to the Crown".
"We expect the Cabinet Office to note carefully this example of sharp practice when determining what obligations a duty of care on contractors should entail and what sanctions would apply when performance falls short," the report said.
Cabinet Office announced this weekend that it will follow the PAC's recommendation
"In line with the committee's recommendation, Cabinet Office is undertaking a review of all current Atos contracts with central government with an annual spend over £10m," a Cabinet Office spokesperson said.
While Atos's government contracts have long been the subject of controversy – most notably with its disability testing contract with the Department for Work and Pensions (DWP) and GPES – a review into a single supplier is possibly a first for government.
In its report, the PAC branded the GPES project a failure and said Whitehall failed once again to learn from its mistakes.
Read more about government IT
Atos "not responsible for GPES"
GPES was set up by the Department of Health (DoH) and the now-defunct NHS Information Centre (NHS IC) to collect data from the clinical systems of 8,000 GP practices in England. It was originally due to start in 2010, and is now run by the Health and Social Care Information Centre (HSCIC), which inherited the project in 2013.
The data was intended for a variety of functions, such as quality management and the controversial Care.data project to create a central database of anonymous patient records for research and analysis purposes.
However, it became clear that the DoH did not have the proper skills in place and failed to test the system properly before accepting it – signing the system off as working before testing it.
Atos was contracted to supply part of the system and the PAC criticised its role. In its report the committee said it did not believe the supplier provided "proper professional support" and that its chief executive Adrian Gregory "appeared rather indifferent to the plight of the client".
An Atos spokesperson told Computer Weekly that it welcomed the review and "looked forward to working with the Cabinet Office, with whom we have a transparent and open relationship and we look forward to maintaining our green rating for delivery across Whitehall."
However, the spokesperson added that Atos "is not responsible for GPES" and did not have oversight of the programme, so "could not advise our client on it".
The spokesperson said Atos was not able to test the system in a live environment – "as we had recommended" – because it did not have access to the other components; but that once it was tested together with the other suppliers, there were faults that needed to be fixed. Atos covered "all the costs of Atos issues" for the system, the spokesperson added.
Read more on IT for government and public sector