Government tenders for £700m Crown Hosting Service deal
The government has put out a tender to procure infrastructure for a Crown Hosting Service, which will consolidate hosting services across Whitehall departments.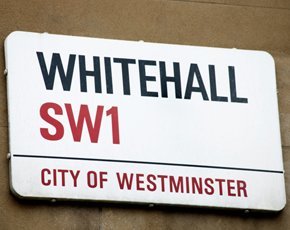 The government has put out a tender to procure infrastructure for a Crown Hosting Service (CHS) which will consolidate hosting services across Whitehall departments, with the aim of saving £530m per year by 2018.

Download this free guide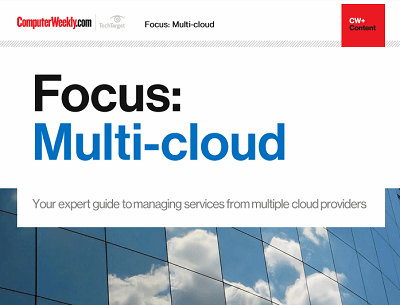 Mixing and matching your cloud options
Many IT leaders are increasingly coming round to the idea that sourcing services from one or more providers might be the best way to go. From a cost and resiliency perspective, some workloads might work better in one cloud over another. Or a certain provider might boast some functionality that suits a particular process the enterprise is looking to implement, but falls short in other areas, prompting the company to adopt a mix-and-match procurement strategy. Join us as Computer Weekly takes a closer look at the multi-cloud approach and what providers are doing to capitalise on the trend.
By submitting your personal information, you agree that TechTarget and its partners may contact you regarding relevant content, products and special offers.
You also agree that your personal information may be transferred and processed in the United States, and that you have read and agree to the Terms of Use and the Privacy Policy.
The CHS will support government applications which are not yet ready to move to the cloud and still need legacy datacentre hosting.
In a blog written by government CTO Liam Maxwell, he said that one of the largest areas of technology spend by government has been hosting.
As the government continues to push forward with its cloud-first policy, where more and more applications will migrate to the cloud, the requirement for hosting will become less. But according to Maxwell there is still a large proportion of the legacy estate that cannot transition to the cloud in the short to medium term, and will required ongoing hosting provision.
The tender for the Crown Hosting Service is the first step to delivering the legacy facilities and infrastructure for the applications that cannot migrate to the cloud.
A prior information notice published in the Official Journal of the European Union in April stated: "The CHS will access smaller, pragmatic solutions and leverage the market to allow government to use more agile, efficient and better value-for-money commodity services."
The Government Digital Service (GDS) has invited suppliers to bid for a joint venture partner to provide datacentre co-location services from at least two separate locations, which will be available to central government as well as the wider public sector.
The value of the contract will be up to £700m and the supplier must be capable of housing computer infrastructure that can handle information classified as "official", as well the higher requirements of "secret" and "top secret" in the future - although the latter two would be subject to separate security accreditation.
The first departments expected to transfer workload into the new CHS are the Department of Work and Pensions, the Home Office and the Highways Agency.
Contracts are expected to be awarded in early 2015, with services likely to go live shortly afterwards.
Central government spent £1.6bn in the 2012/13 financial year in contracting for hosting services across Whitehall departments.
Computer Weekly reported in November 2013 that, of that amount, services to support facilities and infrastructure worth £700m were considered suitable for initial consolidation, with significant cost savings expected from such a plan.
"Consolidation and migration to a single Crown Hosting Service would result in savings of £530m by 2018/19, with the payback on the initial investment being achieved in less than two years," said a GDS briefing paper seen by Computer Weekly at that time.