European datacentre uptake slows in first half of 2013, but London bucks trend
Uptake of colocation datacentre facilities in the first half of 2013 was down 31%, according to CBRE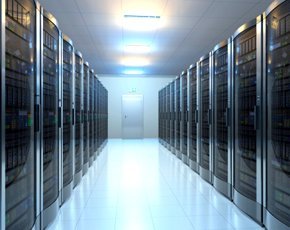 Despite promises of cost efficiency and scalability, the uptake of colocation datacentre facilities in the first half of 2013 was down 31% year-on-year, according to the European Datacentre Market View report from CBRE.

Download this free guide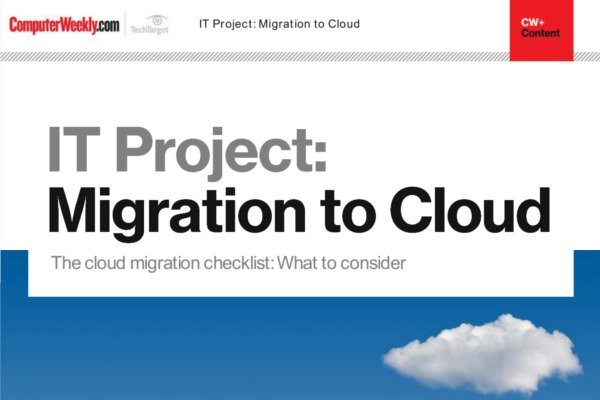 IT Project: Migration to Cloud
What to move, where and when. Use this checklist and tips for a smooth transition.
By submitting your personal information, you agree that TechTarget and its partners may contact you regarding relevant content, products and special offers.
You also agree that your personal information may be transferred and processed in the United States, and that you have read and agree to the Terms of Use and the Privacy Policy.
While datacentre supply and availability increased by 7% and 15% respectively for the first half of the year, vacancy rate also increased by a little over 1% to 15.3%, the report showed.
Total third-party datacentre demand for the first half of this year to June 2013 was 15,095m2 (or 21.7MW), a third less than the demand for the same period last year.
The total uptake for the second quarter was at 6,300m2 (8.8MW) and European cities including Paris and Amsterdam recorded a lower than expected take-up in datacentre services. Frankfurt too saw a slowdown in activity in Q2, but colocation take-up in the city is now 18% ahead of mid-year 2012, the report revealed.
Meanwhile, London, Europe's largest datacentre market, accounted for 50% of newly contracted space in Q2 and bucked the European datacentre slowdown trend.
London recorded the highest take-up with 2,805m2 (4.4MW) transacted in the second quarter. The UK capital's retail sector in particular continues to show improvement, with take-up for the year now surpassing the total for last year, according to the report.
Total take-up in Frankfurt was just short of the London total for the first half of the year, accounting for 32% of the Tier 1 total compared to London's 34%.
But London also accounted for the highest level of vacancy rates among major European markets. Current availability in London stands at 18.6% against a European average of 15.3%.
Despite slowdown in demand, the report maintained a positive outlook for the European datacentre industry.
An improvement to the economic outlook across the Eurozone is serving to restore some business confidence in the second quarter, the report's authors said.
"Datacentre operators are beginning to see the result of a more optimistic corporate view with a rise in new enquiries. Renewed interest from corporate occupiers, combined with enquiries from technology service providers, is providing a promising outlook for datacentre operators," they said.
In addition, rising demand for cloud computing services is also driving service providers to increase their datacentre capacity.
The report also forecast a more optimistic view for the London datacentre market.
"The good news in London for the second quarter is that underlying economic conditions have continued to show improvement. An optimistic view is that a corner has been turned and business confidence will remain on a stable path, consequently encouraging new investment," the report stated.
New interest in taking services in London's datacentres has been brisk from the turn of the year, with evidence that corporates are preparing for better times ahead. User caution remains high, however, leading to long periods of contractual negotiation and internal deliberation before commitment is entered into.
"Our expectations are that the uptick in new requirements in early 2013 will bring a boost to take-up statistics in the second half of the year as transactions complete," the report stated.
On the supply side, London's datacentre providers have continued to bring new space to market, providing a clear indication of operator expectations of future increases in demand. Volta, Portal Data Centres, LDEX, Node4, Everest Data Centres and Ark all continued to expand their datacentre facilities in the UK.
Datacentre service supply rose by 27,000m2 (44MW) last year – the highest amount since before the financial crisis of 2007, the report noted.
For the London market in the short term, this has created some pricing pressure where operators are eager to secure customers into newly built space. Longer-term, however, growth in supply further reinforces the city's position as Europe's leading and most diverse location for datacentre services, it said.
Read more on Datacentre capacity planning