The government has published a report detailing the progress of 191 major projects worth £353.7bn, in which eight projects were flagged with red status, which suggests on time and on budget delivery appears unachievable.
Of those eight red flags, at least four went to IT projects.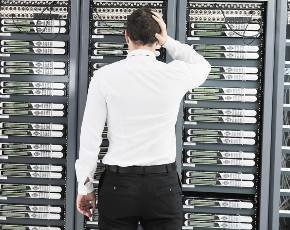 The Ministry of Justice (MoJ) £127.1m shared services programme, originally due to be completed by 2011/12, is now unlikely to be finished before 2014. Contracts for existing MoJ ERP systems have been extended to December 2014 in recognition of the delay in the programme deployment dates, said the report.
The Home Office's £424m Application & Enrolment Contract let to CSC was also marked as red, now due to be completed over two years late by November 2014.
The Ministry of Defence had its £5bn Defence Core Network Services marked as red, and also its £1.1bn intelligence surveillance Watchkeeper project.
The annual report from the Major Projects Authority (MPA) found that of the major projects underway, more than half were flagged as green or amber/green, indicating that successful delivery is probable or highly likely.
This is an improvement on two years ago, said the report, where only 30% of projects were likely be successfully delivered.
The report labelled Universal Credit. the troubled benefits reform programme, as amber/red, which suggests successful delivery of the project is in doubt, with major risks or issues apparent in a number of key areas. Urgent action is needed to ensure these are addressed, and to determine whether resolution is feasible, according to the definition for amber/red status.
However, the report claims that this rating dates back to September 2012, more than seven months ago. Since then, significant progress has been made in the delivery of Universal Credit, it said.
The £4.93m G-Cloud programme was also flagged as amber/red. 
"The [G-Cloud] programme still has a significant number of challenges to overcome to reach its stated savings objectives and its aspiration to fundamentally change central government ICT buying behaviours.  In particular, departments have yet to fully change their culture in terms of approach to ICT as old ways of doing things are so deeply engrained," said the report.
"Scaling G-Cloud has been difficult to achieve to date due to the team's focus on the start up activities and the lack of appropriate funds and resources."
Cabinet Office minister Francis Maude said: "This MPA report is nothing short of ground breaking. It's taken us longer than we hoped to get here."
David Pitchford, chief executive of the Major Projects Authority, said: "Publishing project information will provide the incentive needed to drive up the performance of government's major projects
"The future for the MPA will be demanding but hugely important. I am proud of what the organisation has achieved over the past two years and am extremely excited about what lies ahead."
Email Alerts
Register now to receive ComputerWeekly.com IT-related news, guides and more, delivered to your inbox.
By submitting your personal information, you agree to receive emails regarding relevant products and special offers from TechTarget and its partners. You also agree that your personal information may be transferred and processed in the United States, and that you have read and agree to the
Terms of Use
and the
Privacy Policy
.