Welsh government invests £39m in school broadband
The Learning in Digital Wales Grant will support government efforts to bring online learning tools to pupils across Wales
The first minister of Wales has announced £39m of funding to bring better broadband to schools across the country.
The Learning in Digital Wales Grant follows a push by the Welsh government to develop more learning opportunities on the web, having formed a National Digital Learning Council in June 2012 and introduced the Hwb platform in December, putting more resources for teachers and students online.

Download this free guide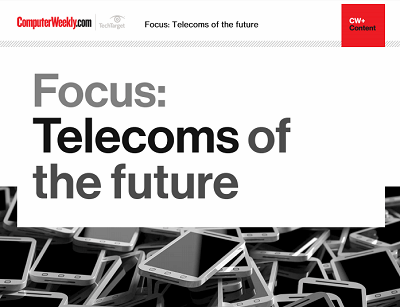 The challenge of being in telecoms
Computer Weekly catches up with Vodafone's UK chief technology officer for an in-depth look at how one of the world's largest mobile telecommunications service providers is evolving its business to cope with the ever growing challenges in telecoms.
By submitting your personal information, you agree that TechTarget and its partners may contact you regarding relevant content, products and special offers.
You also agree that your personal information may be transferred and processed in the United States, and that you have read and agree to the Terms of Use and the Privacy Policy.
Now it wants to ensure everyone has an equal chance to access these tools by investing in the broadband infrastructure, connecting schools to Hwb and the wider internet.
"We want Wales to be a world leader in digital learning, we need to be able to offer our schools fast, consistent and reliable broadband services," said first minister Carwyn Jones.
"The grant funding represents a major step forward in changing the way schools use digital technologies, widening access and driving up standards of performance across the board."
The first batch of funding will be £27m. The Public Sector Broadband Aggregation (PSBA) – a government backed ISP that already provides connectivity to public services, including hospitals, universities and local councils – will receive £7m to upgrade its core network and provide better broadband connections to schools.
The other £20m will be split between local authorities and handed out over two years so they can improve their connections to the PSBA network. The aim is to achieve 10Mbps for each primary and special school and 100Mbps for every secondary school by 2014.
We want Wales to be a world leader in digital learning, therefore we need to be able to offer our schools fast, consistent and reliable broadband services

Carwyn Jones, first minister of Wales
There will then be optional grants on offer for £10,000 for primary or special schools and £20,000 for secondary schools to invest in improving IT infrastructure and buying any necessary hardware upgrades for digital learning.
The final £12m will go towards the costs incurred by local authorities between 2013 and 2015 by running the networks.
"Schools across Wales have told us of the difficulties they have experienced in accessing online resources due to varying degrees of broadband connectivity," said education minister, Leighton Andrews.
"This is even more frustrating considering that many schools have the plans, equipment and enthusiasm to offer a high standard of digital education to their pupils.
"This new funding will allow pupils and teachers to make full use of the online tools and resources provided by Hwb and also create and host their own local secure learning platforms."
Read more on Telecoms networks and broadband communications