Bank IT should play earlier compliance role, says think tank
Financial services organisations could streamline regulatory compliance by involving IT in the process earlier, according to think tank JWG-IT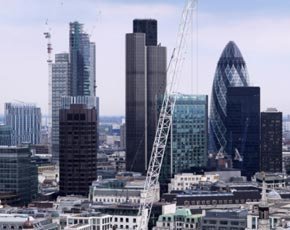 Financial services regulation is an industry in itself with 140,000 pages of regulations published over the last two years, but organisations could streamline the process of meeting regulations by getting IT involved in the process earlier.

Download this free guide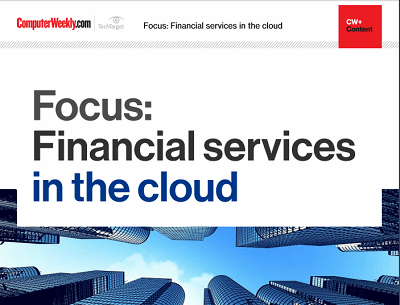 No longer a laggard, financial services in the cloud
Computer Weekly takes a look at how some of the world's biggest financiial brands have moved to the cloud, and share a cautionary tale or two about the mistakes some have made while trying to get there.
By submitting your personal information, you agree that TechTarget and its partners may contact you regarding relevant content, products and special offers.
You also agree that your personal information may be transferred and processed in the United States, and that you have read and agree to the Terms of Use and the Privacy Policy.
PJ Di Giammarino, CEO at think tank JWG-IT, said banks have thousands of regulations to adhere to and IT departments are critical in enabling them to do so, but this is being hindered because IT is not brought in at the beginning of the process to comply.
Speaking at a the recent Ovum Banking Technology event, PJ Di Giammarino said that, in the last two years, there has been over 140,000 pages of regulation published. Before the financial crisis kicked in, he said there would have been less than half the volume of regulation.
"There is so much going on that you cannot see the wood from the trees," Di Giammarino said. "People are expected to digest 100 page documents every day."
Mammoth compliance effort
Di Giammarino said that, due to the explosion in regulation since 2008, IT departments and their suppliers need to be closer to the decision-making processes.
"There is little activity at a bank that does not depend on IT. IT has to be at the table during impact assessment," Di Giammarino said.
He said many IT departments are involved late in the process. "Change request come into IT late because they are not involved early on," he said.
"IT and data are not thought of in the first instances but more of a consequence. But IT needs to be accountable across compliance projects."
Di Giammarino said finance organisations are beginning to realise they have to change how they work.
One change could see suppliers being expected to provide support. "Suppliers play a key role because they have visibility across banks and they can share best practices," said Di Giammarino.
Consultancy role for suppliers
Rik Turner, financial services analyst at Ovum, said suppliers will play an important role offering consultancy around compliance.
"Ten years ago, a lot of suppliers were coming out with products which claimed to help companies meet regulation such as Sarbanes–Oxley out of the box," said Turner.
"This was clearly not the case and would not stand up today, because of the volume and complexities of today's regulations."
But he said suppliers in the enterprise data management (EDM) market could offer consultative services. Turner said the likes of IBM, EMC, specialist EDM players, as well as suppliers specialising in financial services such as Sungard could have a role.
Turner added that global banks will need to regionalise their compliance teams to meet the vastly different rules in different world regions.
Read more on Financial applications