Google is to consolidate and simplify over 70  privacy documents covering its different products into a single privacy policy, allowing it to combine users' personal information across its products and services.
Google says the revision, set for 1 March 2012, will bring privacy in line with the company's efforts to integrate its products to create a simple, intuitive user experience by making the main privacy policy that covers most of Google's products simpler and easier to read.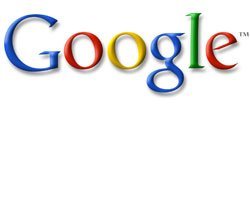 "While we've had to keep a handful of separate privacy notices for legal and other reasons, we're consolidating more than 60 into our main Privacy Policy," Google said.
The single privacy policy will apply to Google search, Gmail, YouTube and Google+, its social networking site.
Google Books, Wallet and Chrome will retain their own policies because they are regulated by industry-specific privacy laws or require more detail.
The move, accompanied by a re-write and consolidation of Google's terms of service, aims to comply with calls by regulators around the world for shorter, simpler privacy policies.
"The main change is for users with Google Accounts. Our new Privacy Policy makes clear that, if you're signed in, we may combine information you've provided from one service with information from other services," Alma Whitten, Google's director of privacy, wrote in a blog post. "In short, we'll treat you as a single user across all our products, which will mean a simpler, more intuitive Google experience."
For example, this will enable Google searches to consider that a user is interested in cars and would want "Jaguar" the car rather than the animal of the same name.
The Electronic Privacy Information Center (EPIC) expressed concern that the changes could erode user privacy and lower privacy standards.
The Electronic Frontier Foundation (EFF) said Google's disclosure – that it will track what users do across all Google-owned services – comes across more like a confession than a bold new move.
USA Today quotes EEF technology projects director Peter Eckersley pointing out that Google has always effectively kept linkable records of activity on Gmail, Search, Maps and Market for Android, and other services.
"Only very sophisticated users have ever been able to remove any of that linkability, and that remains the case today," Eckersley said.
Google's re-write of its privacy policies comes within months of reaching a settlement with the US Federal Trade Commission for misrepresenting how it used personal information and for sharing a user's data without approval.
Google said it had been in touch with regulators over these latest changes to its privacy policy, which will apply globally, according to the BBC.
Email Alerts
Register now to receive ComputerWeekly.com IT-related news, guides and more, delivered to your inbox.
By submitting your personal information, you agree to receive emails regarding relevant products and special offers from TechTarget and its partners. You also agree that your personal information may be transferred and processed in the United States, and that you have read and agree to the
Terms of Use
and the
Privacy Policy
.