Business software maker SAP has notched up its seventh consecutive quarter of double-digit growth in software and software-related services.
SAP reported record third quarter software revenues of €841m, a 28% increase compared with the same period the year before.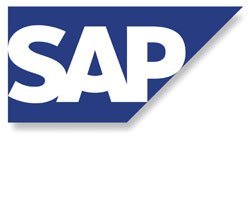 SAP's €841m software revenue figure represents 25% of total revenues for the 2011 third quarter of €3.4bn, up 14% on the third quarter in 2010.
Jim Hagemann Snabe, co-chief executive of SAP, said this was SAP's fastest growth in a decade. Snabe said SAP's growth was enabled by continuous enhancement of core products to meet customer needs for growth and innovation.
"We have moved away from the painful upgrade process to continuous enhancement without forcing an upgrade, and this year we have delivered significant enhancements for SAP ERP and other products within SAP Business Suite for all industries," Snabe told Computer Weekly.
In addition to double-digit growth in core products, Snabe said SAP is reaping the benefit of integrated analytics software with the core process software.
"This gives organisations better analytics on what's going on, and enables them to react quickly to changes, which is very valuable in uncertain times," he said.
Growth is also being driven by SAP's strong innovation strategy around mobile, in-memory computing and cloud, said Snabe, with these new areas contributing close to 10% of revenue.
"We are seeing a combination of the core growing rapidly and the innovations growing even faster," he said.
SAP's third quarter software and software-related service revenue was up 16% on the 2010 third quarter, at €2.7bn. Support revenue was €1.75bn, up 13% on the same quarter 2010.
Earnings per share of €1.05 more than doubled SAP forecasts of €0.5 per share and exceeded average Wall Street analyst expectations of €0.46 a share on revenue of €2.4bn.
Operating profit of €1,76bn was up 146% compared with the third quarter in 2010, while operating expenses of €1.65bn represented a decrease of 28% compared with the same period a year ago. Operating margin was 51.6%, up 27.8 percentage points on the previous year.
"Continued efficiency gains combined with operational excellence led to a very strong operating margin performance," said Werner Brandt, chief financial officer at SAP.
SAP reported profit after tax for the quarter at €1.25bn, an increase of 150% compared with the third quarter of 2010.
Echoing the global SAP business, SAP UK reported its best-ever third quarter, with growth right across the business from both the large enterprise business as well as the SME business.
Despite the strong quarter and continued investment in IT, SAP said that, due to the ongoing uncertain macro-economic environment, the outlook for the full year 2011 remains unchanged from its previous guidance issued 26 July.
The company expects full-year 2011 non-IFRS software and software-related service revenue to increase in the range of 10% to 14%, and non-IFRS operating profit to be in the range of €4.45bn to €4.65bn.
Email Alerts
Register now to receive ComputerWeekly.com IT-related news, guides and more, delivered to your inbox.
By submitting your personal information, you agree to receive emails regarding relevant products and special offers from TechTarget and its partners. You also agree that your personal information may be transferred and processed in the United States, and that you have read and agree to the
Terms of Use
and the
Privacy Policy
.