Salesforce.com will unveil an HTML5-based mobile website to allow customers to access applications via touch-screen tablet and mobile devices at its annual Dreamforce conference in San Francisco this week.
The mobile website, called Touch.salesforce.com, will add to the company's portfolio of native mobile apps on Apple iOS, Research in Motion (RIM) Blackberry and Google Android operating systems.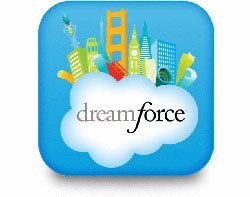 "Touch.salesforce.com is a web-enabled interface to allow customer access to Salesforce.com and Force.com applications and data," said Xabier Ormazabal, director of product marketing at Salesforce.com.
The enterprise cloud computing firm will also launch Chatter Connect, which provides Microsoft Sharepoint integration for Salesforce.com's social collaboration tool, Chatter and includes the Salesforce.com Rest (representational state transfer), a style of software architecture aimed at simplifying how developers build web applications.
Additional capabilities, titled Chatter Now, will include screen-sharing and an instant chat platform.
The announcements form part of Salesforce.com's social enterprise concept, which aims to plug the gap between consumer and corporate use of social media and applications.
Ormazabal said this will enable businesses using Salesforce.com products to successfully reach customers via social media platforms.
"Enterprises can share files and records with the ability to access files and updates on Chatter," Ormazabal said.
Ormazabal added that Salesforce.com is the first enterprise company to exceed $2.1bn annual run rate with 38% year-on-year growth. The company has more than 104,000 customers. Chatter has more than 100,000 active social networks.
Chatter for Microsoft Sharepoint will be available in October 2011.
Salesforce.com recently posted a loss of $4.3m for its second fiscal quarter, despite gaining over 6,000 new customers for its subscription-based customer relationship management (CRM) software over a three-month period.