IBM and the University of Illinois's National Center for Supercomputing Applications (NCSA) have called a halt to a $308m (£188m) project to build one of the world's fastest supercomputers, citing unforeseen cost and complexity.
The partners had planned to build a petaflop-speed supercomputer capable of a thousand trillion floating point operations a second, and have been working on the project since 2008.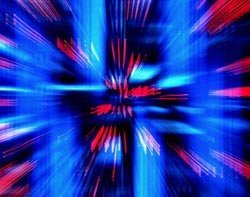 In addition to cost and complexity, pundits said the fact that new techniques with potentially lower cost and less complexity have been emerging since the project started could be another key factor in the decision to call a halt.
The proposed Blue Waters system would not be the world's fastest supercomputer because a computer in Japan known as the "K Computer" currently runs at a maximum speed of just over eight petaflops. However, the K Computer is capable of its top speed for only short periods. The target of Blue Waters was to run at a petaflop for sustained periods of time.
The decision to scrap the project was mutual, according to some US reports, but others have said it was IBM that decided to pull out.
According to Fox News, IBM dropped out of the project because it required too much financial and technical support, but that the NCSA still hopes to complete the supercomputer by the end of 2012.
This means the NCSA will have just a few weeks to find a new team to build the supercomputer and present a revised plan to the National Science Foundation (NSF), which is the main financier of the project.
But there is no guarantee that the project that was originally scheduled to go online this year will continue.
The NSF commissioned the supercomputer to study in new, much faster ways subjects such as the formation of galaxies and the effects of hurricane storm surges on land.
---
Photo: Dick Luria/Thinkstock
Email Alerts
Register now to receive ComputerWeekly.com IT-related news, guides and more, delivered to your inbox.
By submitting your personal information, you agree to receive emails regarding relevant products and special offers from TechTarget and its partners. You also agree that your personal information may be transferred and processed in the United States, and that you have read and agree to the
Terms of Use
and the
Privacy Policy
.