Online fashion retailer Asos has posted a 69% sales increase to £107.3m in the last quarter to June 30, an increase of £65.8m on the same period a year earlier.
The company launched its websites in the US, Germany and France last year, which helped international sales account for 57% in the last set of results, up from 51% in the previous quarter.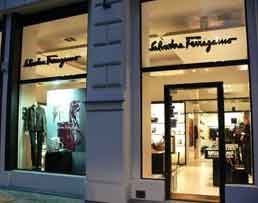 The latest financial figures are a further example of the boom in online shopping, even as the high street suffers in a difficult economy.
Asos attracts 13 million unique visitors a month and at 30 June had 5.8 million registered users and 3.5 million active customers from 160 countries.
According to the firm's chief executive Nick Robertson, one of the highlights of the quarter was the transition to a new single warehouse facility in Barnsley, completed "on budget and ahead of schedule."
"The new financial year has started well and we remain positive in our outlook for 2012, with progress to date in line with expectations," Robertson said.