Cancer cure may boost bandwidth
An unusual collaboration between IT researchers and geneticists may hold the key to increasing international internet speeds.
An unusual collaboration between IT researchers and geneticists may hold the key to increasing international internet speeds.
Researchers at the National ICT Australia (NICTA) Research Centre of Excellence have found a way of identifying noise in the optical cables that form the backbone of the internet, thanks to their application of colleagues' genome analysis tools to the problem.

Download this free guide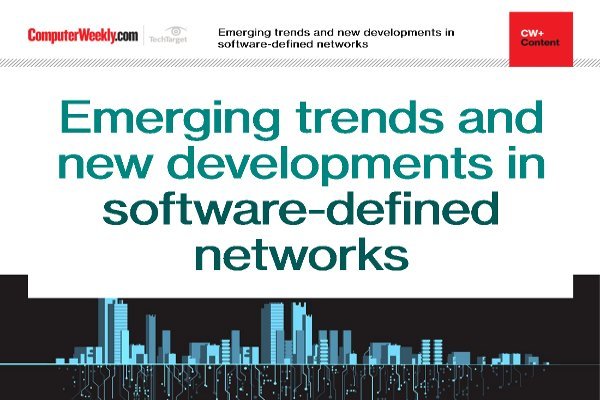 The latest developments and trends in SDN
Join us as we sit down with a number of senior IT managers from multi-national enterprises to discuss the latest trends in the world of software-defined networks.
By submitting your personal information, you agree that TechTarget and its partners may contact you regarding relevant content, products and special offers.
You also agree that your personal information may be transferred and processed in the United States, and that you have read and agree to the Terms of Use and the Privacy Policy.
"We developed a way of presenting an optical signal as a two-dimensional image," said researcher Trevor Anderson. "We thought that it would allow us to recognise the 'fingerprint' of the various kinds of optical noise that can interfere with the signal."
But the NICTA researchers were unable to devise a way to analyse the image.
"Fortunately, in the next-door laboratory, NICTA has a team of geneticists analysing vast lengths of genetic code to find patterns of gene sequences that would indicate a tumour," Anderson said. "Dr Adam Kowalczyk looked at our problem and laughed."
"This is easy," Dr Kowalczyk told Anderson. "Biology is so much more complex."
As part of his genetics research, Dr Kowalczyk typically has only a few 'noisy' samples to analyse, compared to the many samples available to the IT researchers. Hence, Dr Kowalczyk suggested using the genetics algorithms on the optical fibre imagery.
The device that resulted from the research, known as a multi-impairment monitor, will be able to increase the speed of long-haul optical fibres by a factor of four. It should cost a few thousand dollars, and will be able to do a job that today costs more than $100,000.
According to Anderson, current tools are only able to gauge whether or not noise is present in the optical fibre.
But the new device is able to identify the various 'fingerprints' that different sources of noise produce in the optical fibres. With the device, users can ascertain exactly what is producing the noise.
Of the top six forms of noise — including optical amplifier noise, unwanted reflections and asymmetrical fibres — the device is currently able to identify four. Anderson expects it to be able to identify all six in the near future.
The device is expected to be market ready in 12 months.
Read more on Network monitoring and analysis