Lloyds's IT offshoring 'worse than Lindsey Oil Refinery recruitment tactics'
The union that represents workers at Lloyds TSB said that the bank's strategy to send...
The union that represents workers at Lloyds TSB said that the bank's strategy to send UK IT jobs overseas is less acceptable than Lindsey Oil Refinery attempts to cut costs by shipping in workers from other parts of Europe.

Download this free guide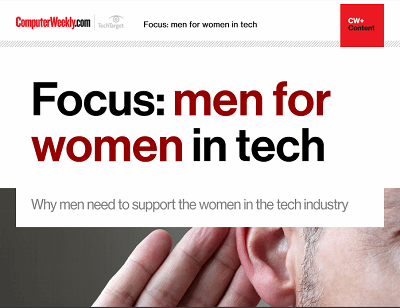 Men for women in tech
This guide showcases some of the men who are helping women to progress in the technology industry and the methods they are using to do so.
By submitting your personal information, you agree that TechTarget and its partners may contact you regarding relevant content, products and special offers.
You also agree that your personal information may be transferred and processed in the United States, and that you have read and agree to the Terms of Use and the Privacy Policy.
Workers in the oil refinery industry across the UK have held wildcat strikes in support of skilled UK workers being overlooked for jobs in favour of workers from abroad. This has caused anger amongthe oil refinerybusiness as well as the general public.
The workers have now voted to return to work after the company agreed to make 102 jobs available to UK workers.
The union claims the fact that Lloyds TSB has received financial support from taxpayers is more reason for it to protect UK jobs. The government now owns more than40% of the bank. Lloyds TSB has already offshored about 4,000 jobs and with the integration of HBOS planned more are expected. The bank is in the process of sending another 450 IT roles to India.
"The Lindsey Refinery protests concern new vacancies being denied to UK-based staff, whereas Lloyds is ditching the jobs of its existing UK staff merely because it can replace them with lower paid workers in India," said the union.
It said by halting the transfer of further jobs to India and returning to the UK the 4,000 that have already been transferred to India, Lloyds TSB could help safeguard jobs.
Steve Tatlow, assistant general secretary at LTU has said,"There can be no excuse whatsoever for existing UK-based staff losingtheir jobs merely because they can be replaced by lower paid workers in India."
"The Government must not let the new Lloyds Banking Group get away with cutting tens of thousands of jobs without taking all reasonable steps to avoid compulsory redundancies. This must include using its massive stake in the company as leverage to force it to abandon its offshoring policy."
E-Handbook

E-Handbook

E-Handbook
Read more on IT jobs and recruitment