Three Peaks Challenge launched for 2009
In June this year, the CARE 3...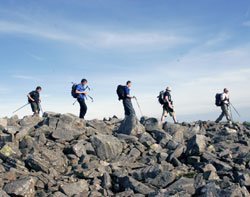 In June this year, the CARE 3 Peaks Challenge, supported by Computer Weekly, raised £100,000 to support aid and development agency CARE International.

Download this free guide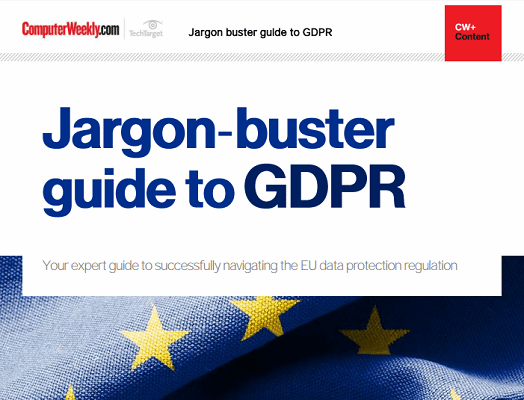 Jargon-buster guide to GDPR
The 10 most important things you need to know about GDPR, and a jargon-buster explanation for some of the key terminology.
By submitting your personal information, you agree that TechTarget and its partners may contact you regarding relevant content, products and special offers.
You also agree that your personal information may be transferred and processed in the United States, and that you have read and agree to the Terms of Use and the Privacy Policy.
Following this success, CARE and Computer Weekly are delighted to announce the launch of the 2009 CARE 3 Peaks Challenge, which we hope will attract even more brave teams from across the industry to top that fantastic sum.
Last year, a nimble team from FMC Technologies completed the challenge in the fastest time - a staggering 21 hours and 44 minutes. The top fund-raising prize went to Charles Taylor Consulting, which raised the highest sum of £11,000.
We are now inviting the IT industry to take on the challenge once again. Challenge poverty. Challenge yourself.
The challenge
The 2009 CARE 3 Peaks Challenge will see teams taking on the three highest peaks in Scotland (Ben Nevis, 1,334m), England (Scafell Pike, 978m) and Wales (Snowdon, 1,085m) in the target time of 24 hours. It is no mean feat.
At the end of the weekend there will be a well-deserved celebratory dinner and awards, followed by a fantastic party for those who still have the energy. The event combines team-building among colleagues and networking across the industry with the overall aim of raising money for an important cause.
According to Conchango's Linda Pakuls, whose team took part in the 2008 CARE 3 Peaks Challenge, supported by Computer Weekly, "It was a fantastic teambuilding experience for a really great cause."
The cause
CARE works in around 70 countries helping 55 million of the world's poorest people find a route out of poverty. The charity's long-term programmes tackle the deep-seated causes of poverty and it is always among the first to respond with emergency relief when disaster strikes. In emergency situations, CARE remains with communities to help them rebuild their lives long after the cameras have gone.
CARE is working to put an end to the causes of hunger and poverty that keep millions of people permanently living on the edge of emergency. CARE is one of the three largest overseas development agencies in the world, and Challenge participants can be sure their money is going where it is most needed as 91p in every pound goes directly to fund their work overseas.
The event
The CARE Challenge Team has been running mountain-based challenges for 14 years, the experience and professional approach of the members ensuring a smooth, safe and enjoyable event. The team is dedicated to offering experienced training advice and fund-raising support to participants, from the day they register until after completion of the challenge.
According to 2008 participant Kate Boothby from IOP Publishing, "It was a totally awesome weekend and definitely an experience of a lifetime - physically and mentally challenging in some of the most beautiful parts of Britain, with the support of a slick, professional and friendly team from CARE."
CARE Challenge manager Michele Evans says, "Last year's challenge for the IT industry was a fantastic success. Seventeen intrepid teams from the IT industry took part and did themselves proud. The funds raised by these teams are enormously valuable to CARE. We hope that next year's event will be bigger and better, so we are urging everybody to get their training boots on and sign up."
Brian McKenna, editor of Computer Weekly, says, "We are very pleased to be associated, once again, with the CARE 3 Peaks Challenge. It is a great team-building opportunity, and gives the British IT community a chance to make a charitable difference on an international level."
How to enter
The CARE 3 Peaks Challenge, scheduled for the weekend of 13-14 June 2009, is open exclusively to corporate teams of professionals from the IT sector.
The teams of between four and six walkers will be given the task of climbing the UK's three highest mountains within 24 hours.
If you and your colleagues have what it takes, visit the CARE Challenge website to register your team.
Alternatively, call the CARE Challenge team on 020 7934 9470.
Read more on IT jobs and recruitment