Scotland could be outsourcing centre, says think tank
Scotland could become a centre for IT outsourcing if the work of a think tank comes to fruition.
Scotland could become a centre for IT outsourcing if the work of a think tank comes to fruition.
The Outsourcing Hub Initiative wants outsourcing services included in the Scottish Government's plans to invest in a number of industry sectors. The Government's plans include promoting sector skills in higher education and giving tax breaks to companies.

Download this free guide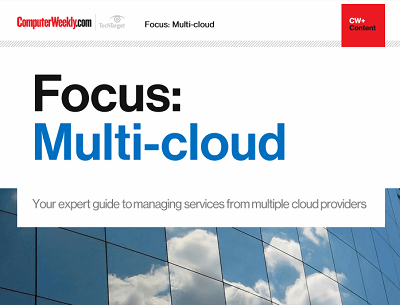 The maturity of the enterprise public cloud
Many IT leaders are increasingly coming round to the idea that sourcing services from one or more providers might be the best way to go. Join us as Computer Weekly takes a closer look at the multi-cloud approach and what providers are doing to capitalise on the trend.
By submitting your personal information, you agree that TechTarget and its partners may contact you regarding relevant content, products and special offers.
You also agree that your personal information may be transferred and processed in the United States, and that you have read and agree to the Terms of Use and the Privacy Policy.
Andrew Rigby, a partner at law firm Brodies in Edinburgh who set up the think tank, predicts Scotland could earn billions of pounds through outsourcing IT services.
"The idea is to develop an industry which provides IT-enabled services specialising in certain industries," said Rigby. "The idea is then to provide onshore location for London and a near shore location forContinental in countries."
He said there is less focus on getting the lowest price and more on the skills available at the higher end of IT outsourcing, such as in software development.
Andrew Rigby said Scotland can provide these skills because it has a high proportion of graduates and has a high standard of education but suffers because most of the talent leaves Scotland to find jobs elsewhere.
"This must change and we need to build industries that will retain them," Rigby said.
He said he wants Scottish Universities to provide skills to create centres of IT outsourcing excellence.
Read more on IT outsourcing