Today's Budgetcontained little that will have an immediate impact on IT departments but in the longer term fallout from it could hit software research and push up the cost of datacentres.
Andy Lawrence, research director at analyst house 451 group, said the chancellor's plans to make new non-domestic buildings zero-carbon from 2019 could present major challenges for businesses with large datacentres.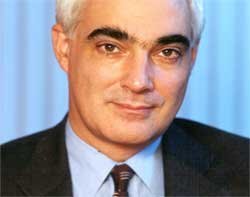 "Measuring the carbon footprint of building is very difficult," Lawrence said. "For datacentres, it would be many times more difficult to achieve carbon neutrality than for an office. The notion of achieving carbon neutrality in the datacentre is almost impossible."
The chancellor, Alistair Darling, introduced tax breaks for research and development, including software. But David O'Keeffe, head of research and development at KPMG, warned that HMRC plans to tax research that resulted in a product could destroy the benefits.
"In manufacturing pre-production trials often result in a saleable product," O'Keeffe said. "Almost any sizable business runs software research and development. But there is a move by the HMRC to tax anything that develops into a product."
Such a move could affect financial institutes running large software development operations, he said.
Elsewhere IT professionals reacted to the Budget with disappointment.
Experts Computer Weekly spoke to were disappointed at the failure to address IT security concerns, particularly given the highly publicised loss of CDs from HMRC and the growth in identity fraud.
David Roberts, chief executive of The Corporate IT Forum, said, "We are disappointed that the chancellor did not announce any further Home Office funding for fighting electronic forms of crime.
"The government must invest more in education to help the public protect themselves against high-tech criminals and, crucially, bring back a well resourced, highly skilled centralised unit for the investigation of all forms of electronic crime. There was one in the form of the NHTCU until the government took it away. The lack of a centralised e-crime unit puts all computer users at risk."
One piece of good news for IT directors was training. Eurim secretary general Philip Virgo praised the government's plans for adult training. "This is technician-level training and reskilling in 20 years," he said in his blog.
Datacentres rise to blade challenge >>
When IT Meets Politics budget blog >>
Security blog on biometrics in the budget >>
Collaboration blog on binge spending in the budget >>
Editor's blog on the budget >>
Email Alerts
Register now to receive ComputerWeekly.com IT-related news, guides and more, delivered to your inbox.
By submitting your personal information, you agree to receive emails regarding relevant products and special offers from TechTarget and its partners. You also agree that your personal information may be transferred and processed in the United States, and that you have read and agree to the
Terms of Use
and the
Privacy Policy
.