BT flies in for SME services supplier Lynx
BT Business buys leading suppliers of IT services for SMEs.
BT Business, a division within BT Retail that focuses on the communications needs of small to medium, sized enterprises (SMEs) in the UK , has acquired Lynx Technology, one of the UK's leading suppliers of IT services.

Download this free guide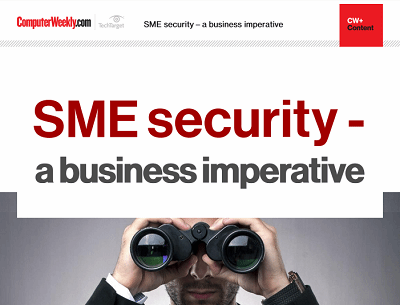 The secret to winning - SMEs and cyber security
50% of SMEs plan to spend less than £1000 on cyber defenses in the next year and only 42% of SMEs are concerned about ransomware. Anyone see a problem? Computer Weekly outlines some solutions to this growing naive trend.
By submitting your personal information, you agree that TechTarget and its partners may contact you regarding relevant content, products and special offers.
You also agree that your personal information may be transferred and processed in the United States, and that you have read and agree to the Terms of Use and the Privacy Policy.
Lynx Technology specialises in consulting, technology and outsourcing, being a Microsoft, Cisco, Symantec and Surf Control Gold Partner, and an HP Business Partner. It has more than 500 employees, including 200 field engineers, 50 consultants and 100 service, support and logistics staff.
The company has over the years a reputation for trading in the SME arena and the addition of a services company will broaden considerably the SME offerings of BT Business.
Commented Bill Murphy, managing director of BT Business, "[SMEs] need to focus on their core business. Our customers tell us they want to concentrate on 'doing what they do best'. We make that possible by taking care of their entire communications and IT; linking their customers, suppliers and partners and enabling communication, collaboration and commerce."
Recommended CW Stories
· Kingston Comms invests in IT staff development following rebranding
· Cisco acquires Latigent to offer Web 2.0 contact centre reporting
· Cisco expands branch office offering to improve network optimisation
· Linksys ships eight new switches to ease SME network management
Read more on IT for small and medium-sized enterprises (SME)