Storage news weekly: Cisco still creeping up on Brocade
The latest quarterly report from Dell'Oro shows Cisco continuing to gain market share on Brocade in certain areas.
This Article Covers
RELATED TOPICS
Weekly compilation of storage news:
Dell'Oro report shows Cisco creeping up on Brocade
According to The Dell Oro Group's SAN market report on the second quarter released yesterday, the storage switch market continues to be a volatile one. Brocade maintained dominance in market share, but Cisco is steadily creeping up in certain areas. This represents the third quarter in a row of such shifts in the market. "Three quarters in a row, and you've got a trend," said Tam Dell'Oro, founder and president of the Dell'Oro Group, to SearchStorage.com at the time of the last quarterly update from the analyst firm.

Download this free guide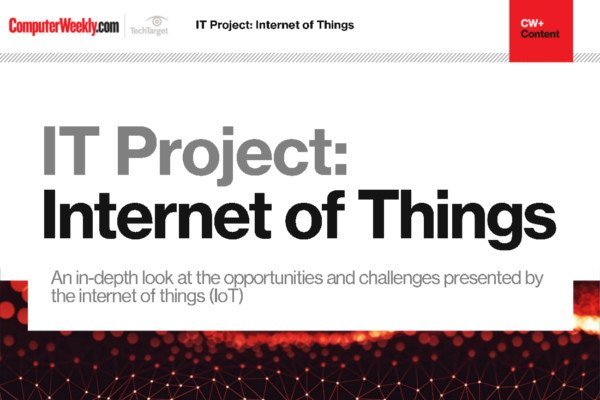 IT Project: Internet of Things
Have an in-depth look at the opportunities and challenges presented by the internet of things

By submitting your personal information, you agree that TechTarget and its partners may contact you regarding relevant content, products and special offers.

You also agree that your personal information may be transferred and processed in the United States, and that you have read and agree to the Terms of Use and the Privacy Policy.

Brocade's share of the overall SAN market in the first half of calendar year 2007 was approximately 73%, as measured in SAN ports sold. Brocade completed its acquisition of McData on January 29, 2007. Prior to the acquisition, in the second calendar half of 2006, Dell Oro estimates show that Brocade's overall share combined with McData's overall share was also approximately 73%. Brocade also retains dominance in the fixed fabric switch market, with 84% market share, down 0.4% over the last year. But Cisco was shown to have gained 3.6 points for the No. 1 position in modular switch market share, and the company claims that it has seen 65% year-over-year growth in modular revenues in a market that's grown 8.5%. Brocade also recently reported that its sales at the high end of the market have slowed due to customers waiting on the new merged director based on its McData acquisition, which is due out next year.

EMC acquires consulting firm, DR software IP
EMC announced the acquisition of New Jersey-based BusinessEdge Solutions and the formation of a new information management consulting practice within its Global Services division, which will focus on Fortune 500 customers in targeted vertical markets including financial services, life sciences and communications. BusinessEdge reportedly has a "blue chip client list" for consulting services on compliance and risk management, business process analysis and improvement, and information management. Financial terms of the deal, which EMC said will not have a material impact on its business, were not disclosed.

Separately, EMC officials confirmed reports from Israel's Globes today that it has purchased the IP of Illuminator, an Israeli-based maker of application recovery software. An EMC spokesperson said the assets will be used internally by EMC's professional services organization "to more quickly and cost-effectively assess the business recovery of applications."

Open source backup software adds Windows support
Open source backup startup Zmanda has announced a new client for its Amanda Enterprise software that will now natively support backups from Windows servers in addition to Linux. The software uses Microsoft's Volume Shadow Copy Service (VSS) to quiesce applications before backing up open files or running databases. Other additions to the software include role-based access control for backup and recovery operations, and the incorporation of the security-enhanced (SE) Linux kernel. Finally, Zmanda announced that it is adding a new "premium" level of support for 24x7 service at a fee of $375 per year for Linux clients and $450 for Windows.

Carbonite updates backup SaaS
Carbonite has announced Release 3.0 of its online PC backup service, which includes more online help, new account management pages, and a new file restore process that features a tab showing progress, a recovery log displaying pending and recently restored files, and the option to stop the restore process. Release 3.0 also incorporates an adaptive bandwidth management system that can more than double backup speeds, a customizable interface for marketing partners, support for new languages and a simpler GUI. Carbonite also announced plans to add Mac support later this fall.

Fire district picks NetApp StoreVault
NetApp announced that the Maricopa, Arizona, Fire District has deployed its StoreVault S500 product to address file storage growth after the district digitized functions such as fire ground command, pre-fire planning, building inspection records, and personnel records, causing its storage to grow from 250 gigabytes (GB) to 600 GB in 12 months. The district had been using DAS, which could take up to 10 minutes to access data.

UK publisher archives with Autonomy Zantaz
Autonomy subsidiary Zantaz announced that Northcliffe Media, one of the biggest regional newspaper publishers in the UK, has chosen the Zantaz Enterprise Archive Solution (EAS) to consolidate its 17 email data centers into two, while migrating from Exchange 5.5 to Exchange 2003.

Mendocino reports government wins
Mendocino Software today announced increasing sales in government markets, both domestically and internationally, with its InfiniView CDP software. Customers in government markets include U.S.-based agencies such as the Department of Labor, Los Alamos National Laboratory, National Institute of Health, and several Department of Defense agencies.

Mimosa reports tripling of sales
Mimosa Systems announced that it has seen triple-digit customer growth over the period from 1 August 2006 to 1 August 2007, citing the increased focus in the industry on e-discovery.

Plasmon claims optical growth
Plasmon announced a 50% year-on-year growth in the company's optical-media UDO Archive Appliance sales. Plasmon attributed the increase in part to the resale of its product by GE Healthcare, AGFA, IBM and Konica Minolta. Users include Memorial Sloan-Kettering Cancer Center. Plasmon also announced an evaluation program for resellers that will allow them to receive trial units of the appliance to use onsite for customer evaluations.

BlueArc, Index Engines team up for e-discovery
BlueArc and Index Engines announced a new partnership that will allow Index Engines to extract and classify data from BlueArc's Titan NAS systems. Index Engines is best known for its TE-200 Tape Engine, which searches offline backup tapes; the company claims that data extracted from disk and tape systems can be managed using the same software console. BlueArc, meanwhile, has reported traction in the e-discovery space; large legal service providers among its customer references say they like the CIFS performance they see from the Titan NAS head.

Powerfile adds Blu-ray optical discs
PowerFile announced the introduction of the Active Archive Appliance (A3) Enterprise Edition, which incorporates Blu-ray discs from Panasonic that increases density of the product by a factor of six to 70 terabytes (TB) in a 42U rack enclosure. The base configuration, with 10 TB of archive capacity and 2 TB of dynamic cache, is available now through channel partners at an MSRP of $41,900, with 10 TB expansion kits available at an MSRP of $27,900.

Atto soups up iSCSI bridge
Atto Technology Inc. announced firmware Version 4.0 for its iPBridge iSCSI bridge product line. The product adds iSCSI connectivity to Fibre Channel (FC) or SCSI storage. New features include a wizard for configuration, load balancing for data transfers and redesigned product CDs.

StorServer, Compellent buddy up
Backup appliance maker StorServer and midrange SAN vendor Compellent announced a new marketing partnership, as well as a joint customer, the City of Arvada, Colorado.

Virtual Iron certifies LeftHand
Virtual Iron Software announced that it has certified LeftHand Networks' iSCSI SAN software for use with its server virtualisation software.

Storewiz changes name
Primary storage data reduction startup, Storewiz, has announced a name change to Storwize. The new name will become effective on 1 October 2007.
Read more on Networking hardware